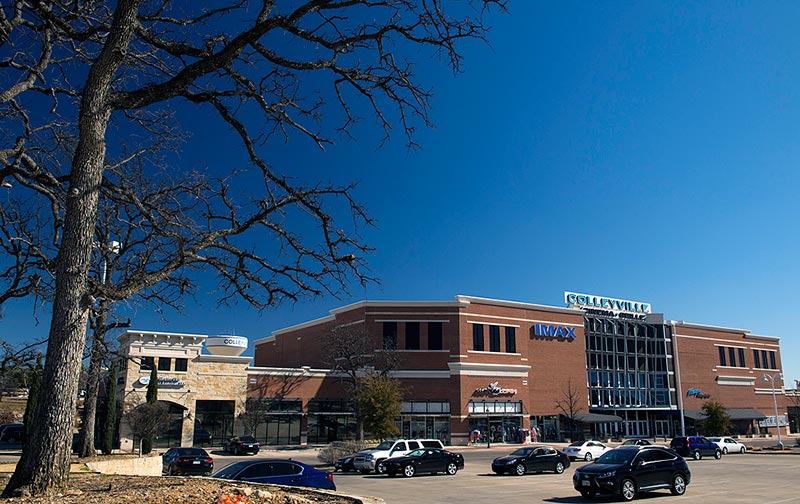 Area Rug Cleaning in Colleyville, TX
Welcome to Dalworth Rug Cleaning, an Oriental and specialty area rug cleaning company and part of the Dalworth family of brands. Since 1976, we have been family owned and operated. We provide custom Oriental rug cleaning and have earned a reputation for outstanding customer care and service. Our award-winning customer service is rated five stars for our dedication to complete customer satisfaction.
Contact us today to speak with our friendly and knowledgeable staff. We will answer all of your rug cleaning questions, schedule a convenient time to pick up your rug, clean it at our climate-controlled facility and deliver it back to you in about 4-7 business days.
Our Rug Cleaning Services
We offer FREE rug inspections, quotes and pickup and delivery along with these professional rug cleaning and preservation services in our Dallas-Fort Worth Metroplex facility:
Water and Mildew Solutions
Rug Appraisals and Evaluations
Professional Rug Cleaning
Dalworth Rug Cleaning takes pride in offering a state-of-the-art facility, where we gently, yet thoroughly clean Persian, Indian, Chinese, and Afghan area rugs and more. We care for textiles weaved in various parts of the world, from Turkey and Morocco to Portugal and Spain, and the many countries in between.
Our rug technicians are IICRC certified specialists, who treat each rug with special attention and care. We will inspect your rug, determine the best rug cleaning method, and provide a FREE estimate before we begin work on your rug using our 10-Step Area Rug Cleaning Process. Our rug cleaning process is customized for each particular type of fiber, whether natural or synthetic, such as wool, cotton, jute, silk, sisal, polyester, nylon, acrylic, and more.
Rug Protection
Dalworth Rug Cleaning guarantees the removal of most tough pet odors and other challenging smells and guarantees the removal of most stains such as tough protein stains and pet wastes. After we clean your rug, we seal and protect the surface to resist stains and apply an insect deterrent application to repel moths, carpet beetles, and insect larvae. Our entire rug cleaning and repair process includes restoring water damaged areas, and we can provide a custom-sized rug pad to prevent your rug from slipping to extend the life of your rug. Don't forget to ask us about our climate-controlled storage facility; we will properly roll and wrap your rug and store it until you are ready to have it delivered. We provide FREE pick up and delivery.
Rug Repairs
The services Dalworth Rug Cleaning offers are not limited solely to area rug cleaning. We also repair and preserve the beauty of all kinds of area rugs.
We repair and restore damaged area rugs by:
Reweaving Holes
Sewing Tears and Cuts
Repairing Fringe, Cleaning Fringe or Replacing Fringe
Brightening and Correcting Color Runs
Deep Cleaning Stains and Soiling
We provide outstanding service with complete customer satisfaction guaranteed!
Contact us today, and ask us about all of our rug cleaning specials!
Customer Reviews from Colleyville
Testimonials from Colleyville
Estimate Request from Colleyville
Debbie F. on September 13, 2017 3:31:10pm
I have an 5X8 ? area rug and the weave on one corner has come undone. Can you repair this?
Susan L. on July 30, 2017 10:18:56am
Need pet urine odor/stain removed from 8x10 (I think) indoor/outdoor area rug I use indoors. Curious about approximate price.
Suzanne H. on October 24, 2016 12:58:42pm
Inquiring about rug cleaning 9x12 and 3 runners
Linda P. on July 31, 2015 6:33:25am
I have an 8 x 10 Oriental rug with a patch of bloodstain. This just happened last night and I have only used Resolve on it. It is still wet, but I can see it will need professional cleaning. Please respond via email, not by phone.
Catherine S. on April 25, 2015 2:16:00pm
I have 2 wool area rugs, each about 7 x 9.
debbie b. on April 24, 2015 4:04:34pm
2 area rugs to clean both are Tommy Bahama nylon 10x13 and 8x10
Joan F. on April 15, 2015 8:04:23am
I have 4 rugs: Indian Agra 9'x12' (wool on cotton); Pakstan Chobi 8'x10' (wool on cotton) (pet stain); Persian Sarakh Baluch 3'x5' (wool on wool); Persian Qum 4.5'x7'. Can you give me an estimate on cleaning costs? I am a member of Angie's List. Thank you!
Michelle R. on March 24, 2015 10:15:27pm
I need a quote please.
Norma K. on March 14, 2015 1:51:27pm
Purchased at estate sale, Oriental area rugs. 1- 8' round, 1- 51/2'x 31/2' rectangle, and 2- 21/2'x 71/2' runners. They have pet stains & odors, and some cleaning powder in them that smells terrible.
Donna L. on February 18, 2015 8:45:23am
I have three area rugs in the following sizes that need to be picked up and cleaned: 1 - 9' by 6' 2 - 4' by 3' I am not 100% sure of the material since these were crafted from remaining floor carpeting in one of the rooms in my home. It is either wool or synthetic fibers. Can someone please let me know what it would cost to clean these?