10 Ways To Make Your Oriental Rug Last Forever
Most likely you spent a lot of hard-earned money on your Oriental Rug. And if you've ever been in the market for one, you know that they can be very expensive. Depending on the age, size, color, how it was made, condition, and the design, costs for an Oriental Rug can begin at $1000 and greatly increase from there. That's why it's important to take good care of your rug in an effort to make it last as long as possible. Here's how to do just that: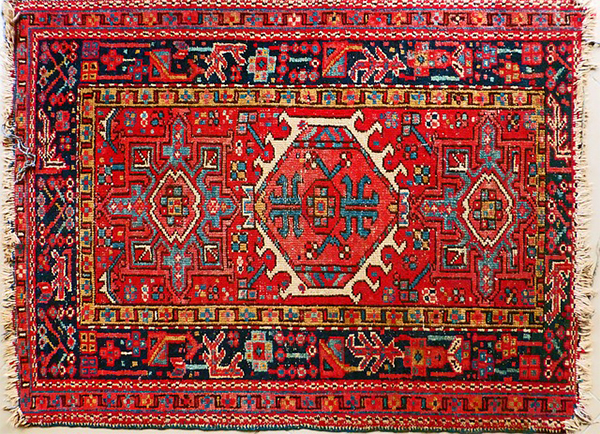 1. Rotate

Depending on where your rug is located and the amount of activity it sees, you will want to rotate your rug to evenly distribute the wear and tear it encounters. If your rug is located in a sparsely used room with little traffic, such as a dining room, you can probably get away with rotating your rug once or twice a year. Alternatively, if your rug is located in a heavy traffic area, such as the living room, every couple of months may be a better choice. Rotating your rug can also help even the exposure to the sun. If your rug is in a location where the sun's rays shine through highlighting certain areas, rotating your rug will help keep those areas fading faster than others.
2. Redirect the Path

To prevent wear on a certain area of your Oriental rug, change things up a bit. You don't necessarily have to change the direction of the rug, but you can rearrange the furniture so that the traffic will be redirected. Do this every six months or so and you will not only extend the life of your rug, but it will be like you got a whole new room!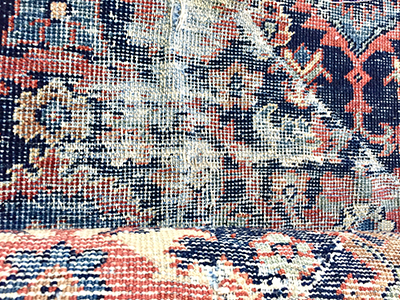 3. Sun Block

No, this doesn't mean rub your 50+ SPF lotion on your rug. This does mean, that whenever possible block the sun from hitting your rug—curtains, shades, or blinds will do the trick. The sun, although its rays give your rug an angelic glow, is actually fading the color of your rug. If those rays are not blocked or controlled, your rug will end up unevenly discolored and quite sad looking. (Insert pouty face here.)
4. Vacuum

With the number of people, pets, and kids walking back and forth, bringing the outside elements in, as well as the dust and debris that collects on the rug, (Have I made you say "Ewww" yet?) you're going to need to vacuum—and vacuum regularly. Dirt, if not attended to, can get down deep into the fibers and cause premature wear.

* Tip 1: Go over your rug with a soft-bristled broom before vacuuming to loosen up the dirt and debris first.

* Tip 2: When vacuuming, turn off the beater bar to avoid damaging the rug with your vacuum.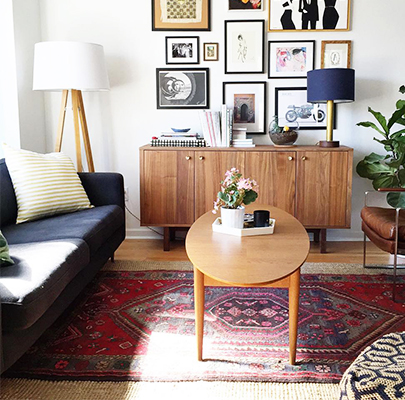 5. Spot Clean

Accidents happen—we understand. It's not a question of "if", but "when" an accident occurs and something spills or stains your rug, take care of it immediately. Avoid using soap, bleach, or other common cleaning products on your Oriental rug, since these products can damage the fibers.

Instead, only use water to treat the stain. If water doesn't remove the stain completely, contact a professional rug cleaning company who specializes in cleaning Oriental rugs to ensure safe and effective removal (when possible) of the stain.
6. Repair A.S.A.P

Wear and tear on your rug is inevitable. If you notice any holes, cuts, or tears in your rug, it is better to treat them sooner rather than later. Becoming negligible on necessary repairs may allow the damage to grow worse to the point where your rug cannot be repaired. Your best bet is to call a rug repair company that is trained and experienced in working with a variety of machine and handmade rugs. That means you can have your rug restored to look like new again!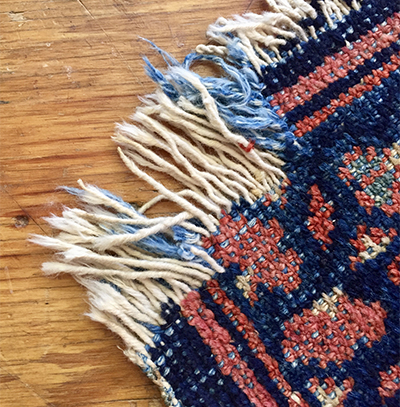 7. Consider Padding

Not only does padding placed beneath your rug make your rug safer to walk on, the increased stabilization helps protects the shape of the rug and reduces wrinkling. The pad also helps buffer against the sole of your shoes hitting the floor, decreasing wear and thus keeping your rug looking better for longer.


8. Storing Your Rug

If for some reason you need to store your rug or you have decided to switch out rugs for decorative purposes and are storing the one not in use, make sure to store it properly or when it comes time to use that rug again, you may not have much of one left.

When storing a rug for more than a few months: clean it, spray it with insecticide, make sure the rug is completely dry, and then wrap it in a tough synthetic paper-like "Tyvek"® building paper. Do not use newspaper or brown wrapping paper for these materials can be acidic and easily punctured. Using plastic is also a no-no for it traps air and creates moisture, leading to odor and mildew problems.

Store the rug in a clean, dry place out of the reach of pesky animals such as squirrels or other rodents. Try to avoid attics, basements, non-climate controlled storage units, and in some cases, closets; not having access to air and too much moisture can be detrimental to your rug. Also, don't place the rug on top of concrete because moisture can seep through the concrete and onto the rug fibers. It is better to store your rug lying down on a shelf or table or in a cool, dry room with curtains or blinds that can be used to control the amount of natural light.

Better yet, have your rug stored at a facility specialize in storing rugs. This way, you don't have to worry about what condition your rug will be in when you are ready to retrieve it.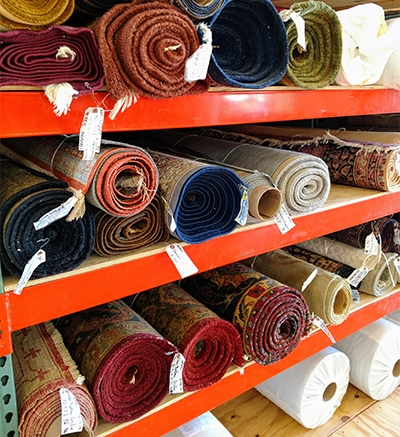 9. Call The Professionals

Having your Oriental rug professionally cleaned is one of the best ways to extend the life of your rug. The professionals have the equipment and tools needed to properly clean your rug, bring out its natural beauty, and brighten its colors. Rug cleaning professionals can also offer stain, odor, and insect repellent treatments as well as fiber protector and stain repellent to decrease soiling and help prevent spills, stains, and pet odors from becoming permanent. If you've got kids or pets, or you just happen to be accident prone, this should be a no brainer. It's good practice to have your rugs cleaned at least every six months if you have little critters (kids and pets) running around, and once every 12-18 months if you do not.
10. Rug Recon

Perhaps one of the best prevention techniques for keeping your rug looking its best is to inspect your rug regularly. Make it a habit to thoroughly look at your Oriental rug frequently to make sure there are no stains, damage, or bugs (moth casings look like grains of rice). The quicker you notice something, the quicker you can treat it.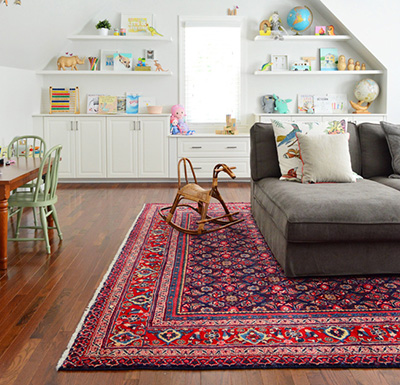 Conclusion
Oriental rugs are a great addition to your home but they do require some maintenance. Fortunately, you now have the tips and the tricks to keeping your Oriental rug looking great and lasting, well, forever.
Contact Dalworth Rug Cleaning to speak with our friendly and knowledgeable staff. We will answer all of your rug cleaning, repair, restoration and storage questions, schedule a convenient time to pick up your rug, clean it at our state-of-the-art facility and deliver it back to you within 4-7 business days. Also, if you are remodeling or moving, we can professionally store and protect your rug for you until you are ready to have it delivered. Receive a 10% discount when you drop off and pick up your rug at our rug cleaning facility located conveniently between Dallas and Fort Worth in Euless, TX. Ask us about all of our rug cleaning specials!