5 Ice Cream Colored Rooms That Will Leave Your Mouth Watering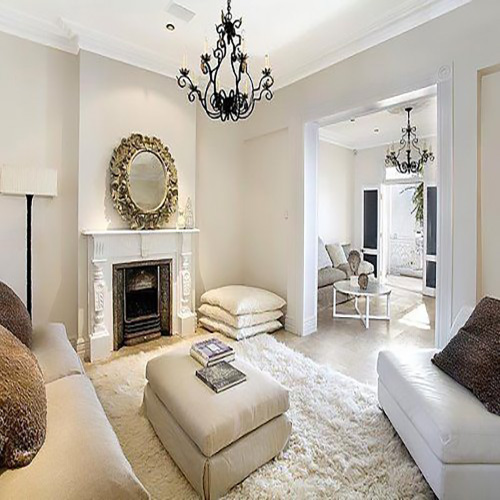 How do Texas summers feel? Picture yourself wearing a fur coat in a sauna room and you've pretty much nailed it. However, one thing that seems to cool us off and put smiles on our faces during those dreadfully hot days, is the refreshing taste of ice cream. Inspired by all the wonderful flavors at our fingertips, here are some ice cream colored decor ideas to get you salivating. Don't say I didn't warn you!
Classic Vanilla:
Always classy, always delicious, a vanilla colored rug or room will brighten up any space. And you can add any color for accents; bright colors to liven up the space or go with neutrals to keep the warmth of the room. Another tip is to combine different textures, especially if you are keeping your room monotone. Trust me, no one wiil ever call your room "plain vanilla".
Strawberry Dream:
Pink atomatically reminds me of sweets. This pretty pink color will soften up any room and pairs with other colors nicely as well. It is a great color for a nursery or bedroom, or use it as an accent in your bathroom.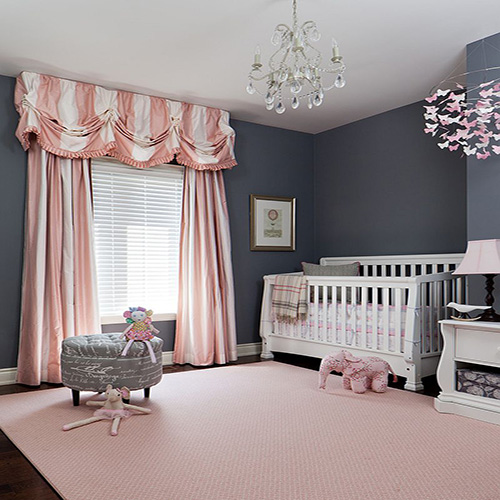 Chocolate Heaven:
If you love chocolate, well, you can never have too much. A rich chocolate color in a room can bring warmth, elegance and a modern touch. You will never want to leave the coziness of a room with this color, which is why chocolate is great for a bedroom or living room. But beware, it may contribute to increased chocolate (the kind you can eat) cravings!
Minty Fresh:
Give yourself a summery fresh look with mint. Let it be center stage with the wall color, furniture, and floor coverings, or give it a supporting role by just adding a few accent pieces. Either way, your room will feel bright and airy; perfect for summer.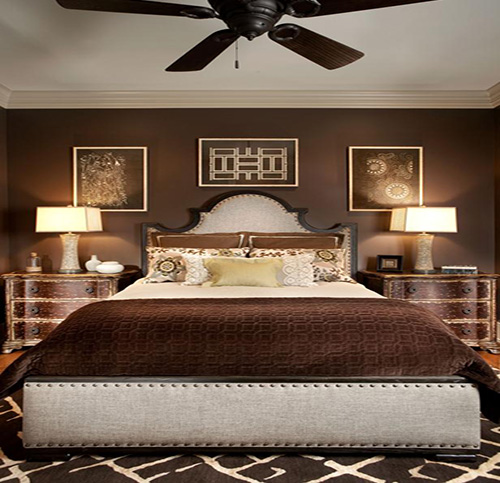 Blueberry Pie:
Blue is known to be calming and soothing, which is why you see it in many bedrooms. However, your bathroom or laundry room would be other great options where you could use blue. If you are wanting to create a little drama, add darker and richer hues, or soften the mood by going with more of a pastel.
What Flavor Will You Choose?
Whatever flavor you decide upon for your design ideas, I'm sure it will be a hit. And if you are wanting more inspiration, my "professional" advice is to go get some ice cream!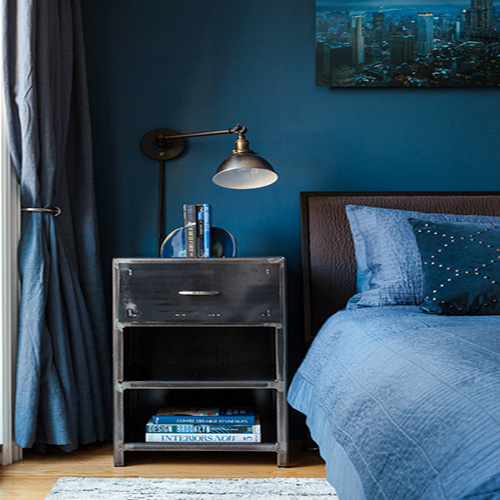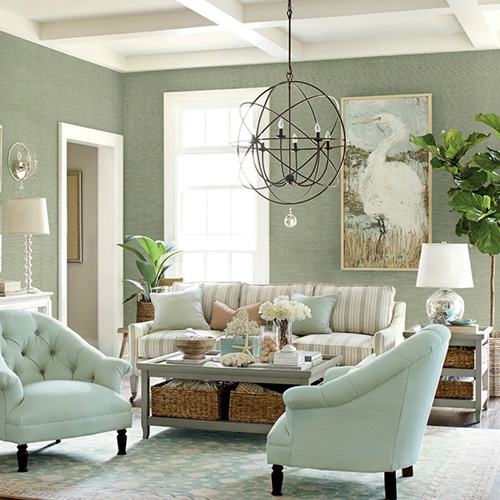 Contact Dalworth Rug Cleaning to speak with our friendly and knowledgeable staff. We will answer all of your rug cleaning, repair, restoration and storage questions, schedule a convenient time to pick up your rug, clean it at our stat-of-the art facility and deliver it back to you within 4-7 business days. Also, if you are remodeling or moving, we can professionally store and protect your rug for you until you are ready to have it delivered. Receive a 10% discount when you drop off and pick up your rug at our rug cleaning facility located conveniently between Dallas and Fort Worth in Euless, TX. Ask us about all of our rug cleaning specials!