5 Reasons Your Dog Rubs Their Face On Your Rug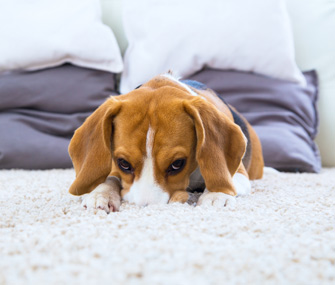 If you own a dog, you have at one point or another seen your furry friend dive headfirst into your rug or carpet, rubbing their ears and face while twisting and turning their bodies. It may look silly, but there is no need to worry. It is completely normal and in most cases, there is no cause for alarm.
Scratch That Itch
Itchiness could definitely be the motivation behind the rubbing. Perhaps shampoo irritated their eyes from a recent bath. Or they could have allergies - your pooch may be allergic to something in the environment, a new cleaning product you are using, or perhaps even from the food they are eating.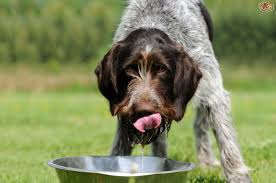 I'm Just Messy
We all know dogs like - no love - to get into things they probably should not. Outdoor nasties such as grass clippings or burrs could stick to their muzzle and could irritate them. Also, food they eat, whether from their bowl or off the floor, along with water combined with slobber from being messy drinkers, could also be to blame. Basically, if they feel something foreign on their face, they are going to want to get it off.
Unwelcome Visitors
Parasites, such as fleas or lice can cause an intense itching sensation on your pups. However, if they are suffering from a parasite, they will most likely be itchy all over, not just on their face. Your dog may also have a skin disorder - dry skin, mange, yeast infections are all likely to cause irritation. And if you notice the rubbing becoming more frequent, it may be time to involve your vet.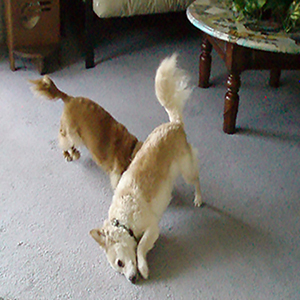 It Hurts
Another reason to keep an eye out for excessive rubbing is the chance that your pup may have an infection. Infections can occur in the ears, nose, mouth or eyes and your furry friend will rub those areas to ease the discomfort. If it is an infection, other symptoms such as discharge, swelling or lack of an appetite may occur, so be on the lookout and contact your vet if you notice anything out of the ordinary.
It Just Feels Good
Sometimes your dog may rub just because it feels good. Haven't you ever scratched your back against a wall? He or she has discovered something fun "dog"gone it!
The Cleanup
Now if your best friend has decided to use your rug as a scratching post, they can often leave behind hair, food, and stains. Just remember, Dalworth Rug Cleaning can bring your rug back to tip top, sweet smelling, feel good, ready to rub shape.
Contact Dalworth Rug Cleaning to speak with our friendly and knowledgeable staff. We will answer all of your rug cleaning, repair, restoration and storage questions, schedule a convenient time to pick up your rug, clean it at our stat-of-the art facility and deliver it back to you within 4-7 business days. Also, if you are remodeling or moving, we can professionally store and protect your rug for you until you are ready to have it delivered. Receive a 10% discount when you drop off and pick up your rug at our rug cleaning facility located conveniently between Dallas and Fort Worth in Euless, TX. Ask us about all of our rug cleaning specials!