Braids Aren't Just for Hair Anymore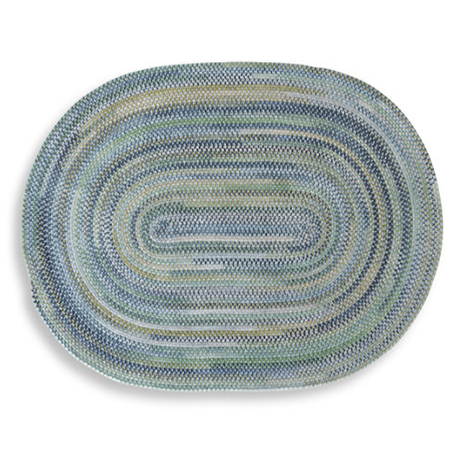 If you are from New England, which I am, then you have seen a rug similar to the one in the picture above in almost every house you stepped foot in. Whether it was in the entryway, hallway, living room, dining room, or even the kitchen, there was bound to be a braided rug somewhere.
The tradition of braiding is said to have started in New England during the Colonial era. And if you have ever been to New England in the winter, you can understand why the settlers wanted something warm under their feet, rather than the sub-zero floors that would freeze your bones upon first step.
Back in the days when families didn't let anything go to waste, scraps of fabric, old dresses and outgrown clothes, were all remade into rugs. The braiding was easy to do; no equipment was needed and it could be done with minimal light. In addition to these benefits, the rugs were also comfortable, durable and easy to clean.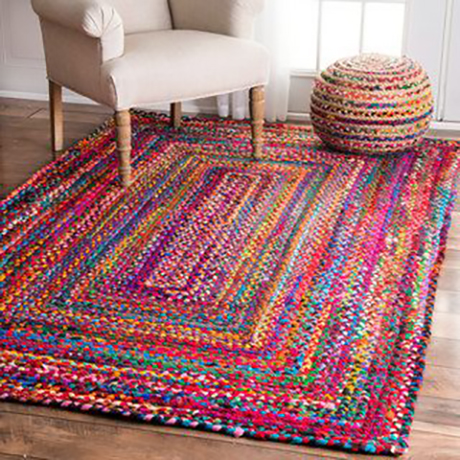 Speaking of cleaning, if you have a stiff straw broom give it a good sweep, then turn the rug over. Voila! You have a new rug - they are reversible!
Over the years the braiding technique was passed on from generation to generation. Soon the rugs were not just found in the home, but were adopted by schools, churches, town halls and retail spaces. The rugs were also used for currency, as the colonists used the rugs to trade with Native Americans for food, tools and other necessities.
So if you are looking for a comfortable, colorful, and durable rug I suggest you take a look at braided rugs. They will add some color and some comfort to your life. Suppliers such as L.L. Bean is a great place to start.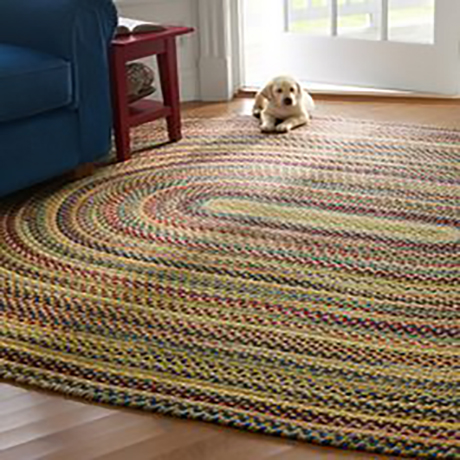 Contact Dalworth Rug Cleaning to speak with our friendly and knowledgeable staff. We will answer all of your rug cleaning, repair, restoration and storage questions, schedule a convenient time to pick up your rug, clean it at our stat-of-the art facility and deliver it back to you within 4-7 business days. Also, if you are remodeling or moving, we can professionally store and protect your rug for you until you are ready to have it delivered. Receive a 10% discount when you drop off and pick up your rug at our rug cleaning facility located conveniently between Dallas and Fort Worth in Euless, TX. Ask us about all of our rug cleaning specials!