Follow This New Bohemian Decor Trend For Your Wedding This Year: Ceremony Rugs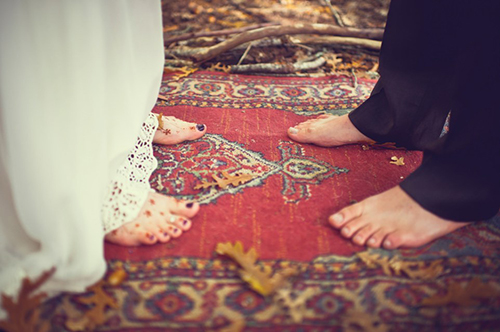 Photo: Lucy Spartalis
Your wedding day is often said to be one of the most wonderful days of your life. Not only do you want your day to be special, you want your day to be beautiful, and you most definitely want your day to be unforgettable. The aisle you walk down and where you stand to take your vows are two very important spots which mark the beginning of your journey into the wonderful world of marriage. Why not show them off?
Bohemian weddings are very popular now and if you happen to be leaning towards the Bohemian-style of decor and are looking to add an eclectic touch, we have a suggestion for you; ceremony rugs. Trust us, incorporating rugs into your big day will have guests gushing about your wedding for years to come!
Where to Get The Rugs
Consider buying rugs from your favorite design store or flea market. Maybe even borrow some from your family or friends. Another option is to rent them. If you do end up buying them, however, the good part is that you can reuse the rugs in your home afterward and they're easy to set-up and clean up.
Decor Ideas
Don't worry if you're unsure how to bring rugs in as a decor element into your ceremony. Whether your wedding is indoors or outdoors, the following ideas will bring you inspiration. Here are some examples:
Mix and Match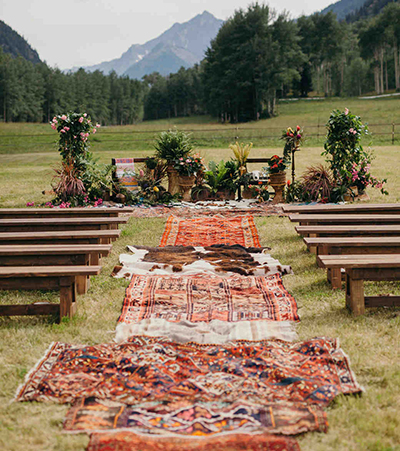 Photo: Cassie Rosch
Desert or Beach Chic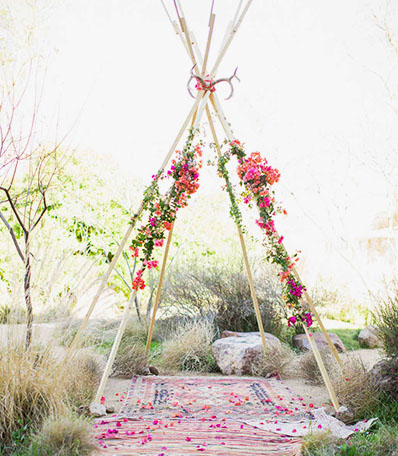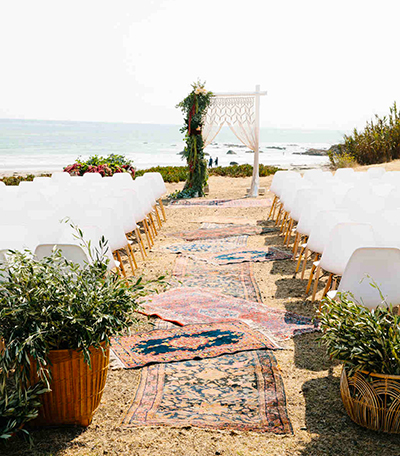 Photo: NBarret Photography
Hint of Color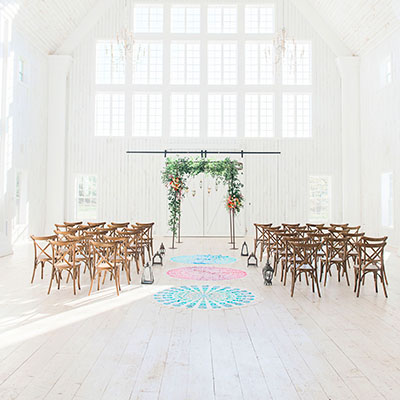 Photo: Rachel Elaine Photography
Lots of Color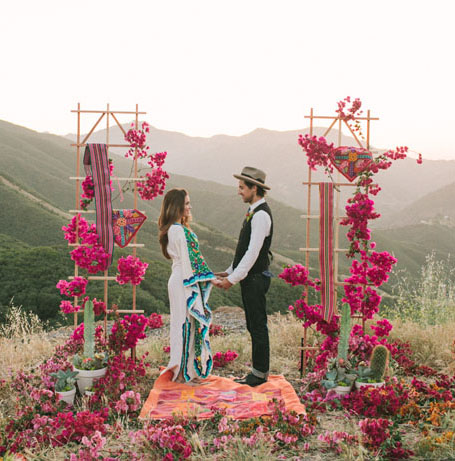 Photo: Farhad Samari
Oversized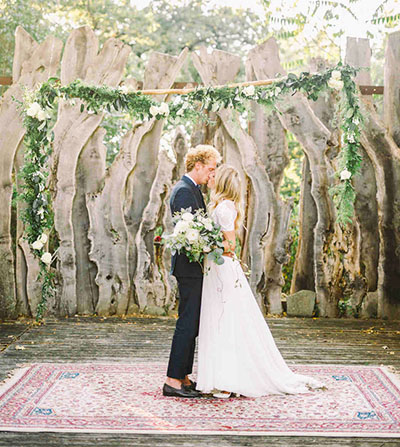 Photo: Nastja Kovacec
Choosing Your Boho Rug
So as you see, there are multiple options when it comes to rugs and Boho decor. With all the various types of rugs, colors, and designs available, the possibilities are endless. You can choose to have the rugs blend in with your surroundings or stand out, mix them or match them, choose one rug (which can be very impactful on its own) or go for an array of rugs adding some extra drama (the good kind) to the day. No matter which Boho look you decide upon, rest assured that this is a trend which is super easy to pull off and will make your wedding day romantic and memorable for years to come.
Contact Dalworth Rug Cleaning to speak with our friendly and knowledgeable staff. We will answer all of your rug cleaning, repair, restoration and storage questions, schedule a convenient time to pick up your rug, clean it at our state-of-the-art facility and deliver it back to you within 4-7 business days. Also, if you are remodeling or moving, we can professionally store and protect your rug for you until you are ready to have it delivered. Receive a 10% discount when you drop off and pick up your rug at our rug cleaning facility located conveniently between Dallas and Fort Worth in Euless, TX. Ask us about all of our rug cleaning specials!