Dalworth Rug Cleaning Customers Receive a "Sweet" Surprise This Valentine's Day
Normally when delivering rugs back to our customers, we carry our smiles, manners, and charming personalities. However, today we carried a little something extra.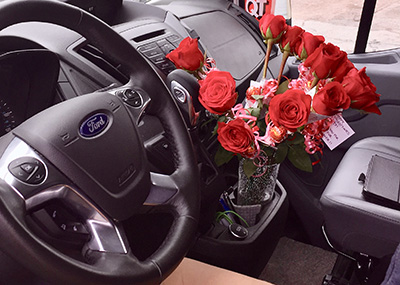 We thought, what better way to show the love and appreciation we have for our customers than to give them a little something extra this Valentine's Day? We wanted to let our customers know just how grateful we are for the chance to take care of something so meaningful to them, and the fact that they chose to be our customers in the first place. So, we bought some roses, candy, and some cute note cards so that we could show them.
The day before Valentine's Day we tallied the number of deliveries scheduled for the next day and purchased the roses accordingly; keeping in mind that we wanted to give at least two roses per customer. A couple of employees assembled the roses; they tied the candy and tag onto the rose with some pink and red ribbon, and VOILA!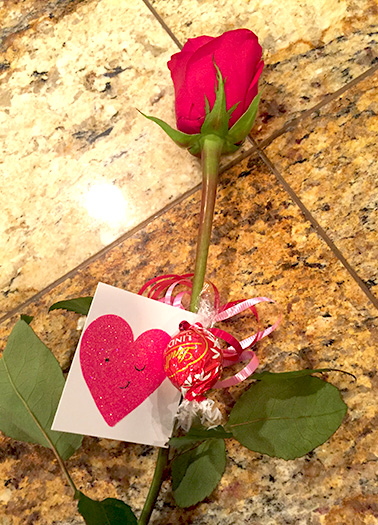 On Valentine's morning, our technicians loaded up their vans as usual. However, placed in the cup holder of their van today, was a container of the assembled roses. When the technicians first saw the roses they just smiled; they were excited to be doing something so different, fun, and heartfelt for our customers. And we hoped to continue the smiles, not only on our technician's faces but on our customers' as well.
As the technicians brought the rug into the customer's home, also in their hands were the roses. At first sight, the customers couldn't believe the roses were for them! They were so pleasantly surprised, they forgot for a moment that we were there to also deliver their rug! Their smiles, however, just made our day. And I hope that we made theirs. Valentine's 2018 was a success!!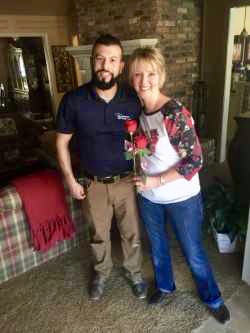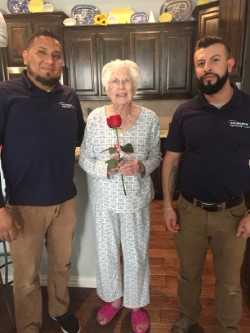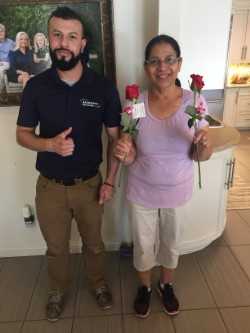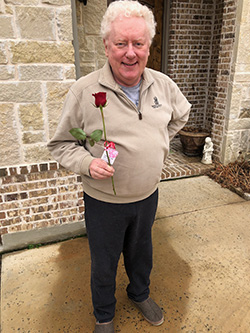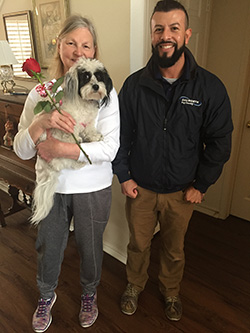 Contact Dalworth Rug Cleaning to speak with our friendly and knowledgeable staff. We will answer all of your rug cleaning, repair, restoration and storage questions, schedule a convenient time to pick up your rug, clean it at our state-of-the-art facility and deliver it back to you within 4-7 business days. Also, if you are remodeling or moving, we can professionally store and protect your rug for you until you are ready to have it delivered. Receive a 10% discount when you drop off and pick up your rug at our rug cleaning facility located conveniently between Dallas and Fort Worth in Euless, TX. Ask us about all of our rug cleaning specials!