The Hidden Meaning Behind The Color Of Your Persian or Oriental Rug
Like many homeowners, you most likely chose your area rug based on the color. Maybe you thought it was pretty. Maybe it fits into your decor plan. Or maybe you chose it based on how it made you feel. Regardless of why you chose your rug, I bet you didn't you know that the color of your rug has actual meaning and symbolism attached to it.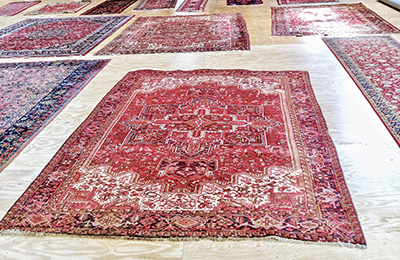 Traditional meanings typically attributed to the standard colors used in Persian or Oriental area rugs have changed over the years. However, throughout history, common themes have emerged and are still used as the basis for color choices seen in today's designs. Here are the colors you tend to see the most and their meanings:
Red: Happiness, joy, luck, courage, wealth and a vibrant energy.
Black: Forceful, restful, and mysterious - Typically used for outlines, borders, or for definition.
Brown: Fertility and a homage to the earth and soil.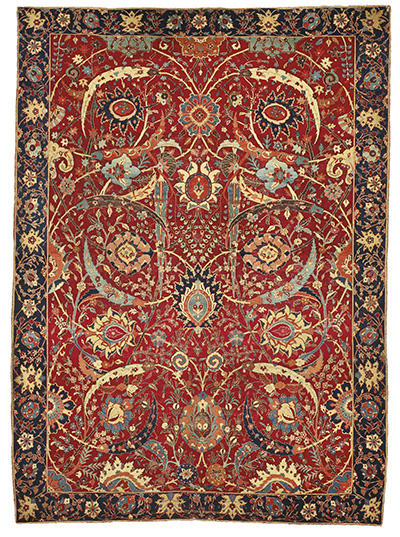 White: Peace, purity, and cleanliness.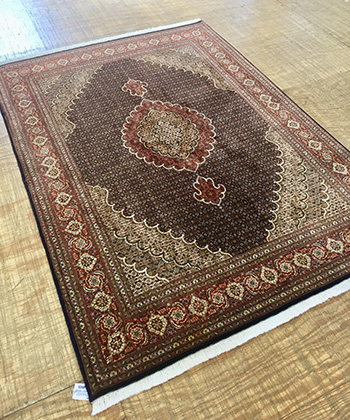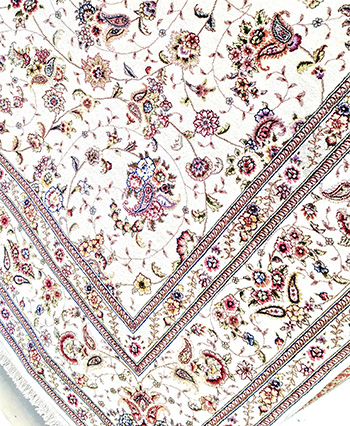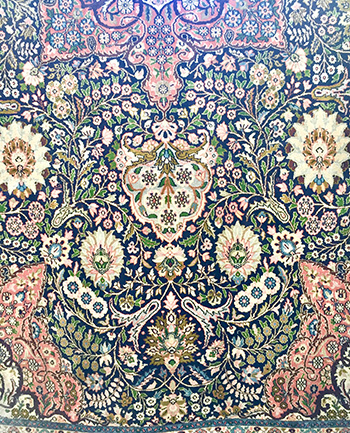 Blue: Trustworthy, dependable, and committed. A deeper blue (indigo) can symbolize mystical knowledge, discipline, and spiritual awareness.
Orange: Devotion, faith, and humility.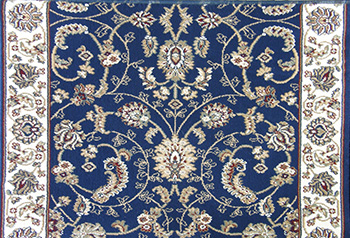 White: Peace, purity, and cleanliness.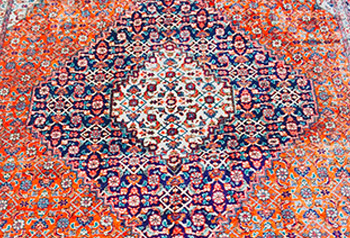 Now that you have learned some of the meanings behind the colors of your rug, it makes your rug seem a bit more interesting, doesn't it? So the next time your houseguests are admiring your rug, you can sound really smart when you say, "Why thank you! By the way, did you know that the blue in this rug actually signifies..." You're welcome.
Contact Dalworth Rug Cleaning to speak with our friendly and knowledgeable staff. We will answer all of your rug cleaning, repair, restoration and storage questions, schedule a convenient time to pick up your rug, clean it at our state-of-the-art facility and deliver it back to you within 4-7 business days. Also, if you are remodeling or moving, we can professionally store and protect your rug for you until you are ready to have it delivered. Receive a 10% discount when you drop off and pick up your rug at our rug cleaning facility located conveniently between Dallas and Fort Worth in Euless, TX. Ask us about all of our rug cleaning specials!