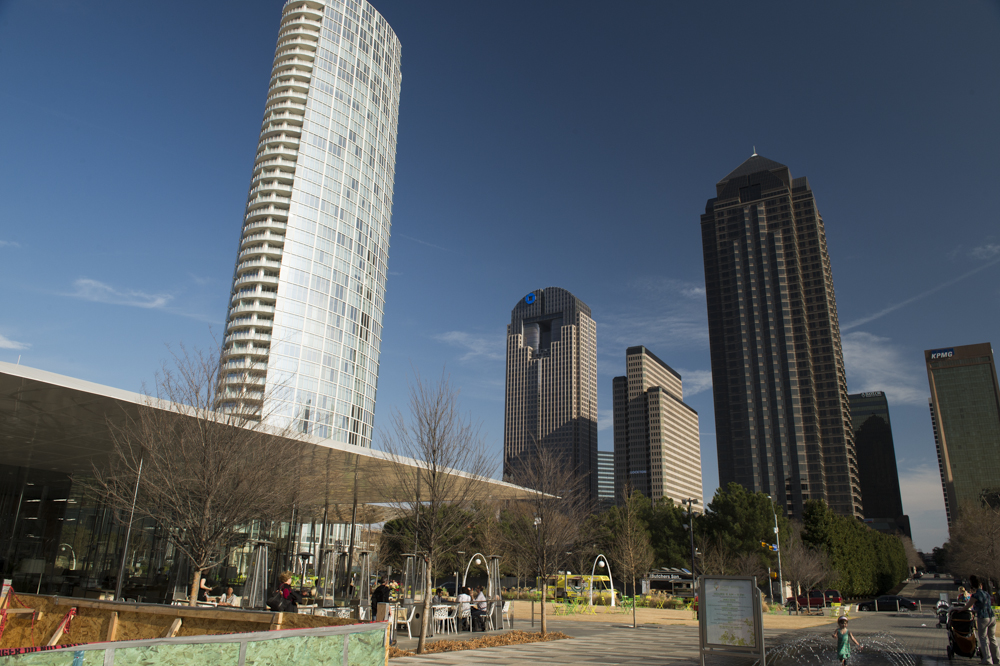 Area Rug Cleaning in Dallas, TX
Learn about Dallas, TX
While the Dallas city proper's population — 1.3 million residents — is only the third biggest in Texas after Houston and San Antonio, the Dallas urban agglomeration is a different story altogether. The metropolitan statistical area, officially known as the Dallas-Fort Worth-Arlington MSA, is home to more than 6.8 million people — the fourth largest in the United States.
From its early days as a hub of the cotton and oil industries, Dallas has grown to become one of the most important economic centers in the country. Its metropolitan GDP in 2012 is the sixth largest in the United States, totalling more than $420 billion. The Dallas-Fort Worth Metroplex is also home to the headquarters of numerous publicly traded enterprises, including several Fortune 500 companies. Additionally, the city is also one of retail, cultural, sporting, artistic, and educational meccas of the United States.
Finding a reliable service provider which can efficiently clean and repair your rugs in a city as big as Dallas, Texas, can be quite a difficult task. There are many which will promise you quick cleaning and return of your rug for a relatively low price. However, you may be getting the short end of the deal once you realize that your rug came back to you in worse shape than it was originally.
This is because many services neglect to take the rug's material and fabric into consideration. This leaves your rug in a half cleaned or damaged state, which does not justify the cost of its cleaning in the end. This is why you need to rely on a trusted brand that can get the job done right. We at Dalworth Rug Cleaning know everything there is to know about rug cleaning, repair, protection, and storage, and we are here to help you.
With nearly four decades of experience behind us, we employ the latest cleaning techniques and practices in the field. We have specialized cleaning and repair processes that are tailored for each type of rug out there. It doesn't matter if it's Persian, cowhide, silk, sisal, leather shag, wool, or Navajo – we know how to get the job done and how to get it done right.
So what are you waiting for? Call us now and we'll even pick up and return your rugs for free. You can reach us by dialing 817-318-6121 or by leaving us a message via our contact page.
Customer Reviews from Dallas
Testimonials from Dallas, TX
Estimate Request from Dallas, TX
Francois A. on March 22, 2018 1:19:50pm
Hi there, I have a seagrass rug that I want to be resized to fit in my new apartment. Is that a service you offer? Thank you, Francois www.hellofrancois.com
Donald S. on October 18, 2017 7:54:13pm
We have a 30 y/o beautiful oriental rug which needs cleaning, and, if possible, some restoration as well. I will call you in the morning Ellen Taylor Seldin
Brian P. on October 8, 2017 11:03:01am
we have a pottery barn wool rug that has stains from pet vomit we would like cleaned. thanks!
Brandon M. on October 5, 2017 10:45:31am
Good Morning, My name is Brandon McCalister with Uniforms Incorporated. Uniforms Inc. is a family owned business that has been around since 1978. Being local and family owned allows us to ensure quality and quick turnaround time for our customers. Additionally our in house embroidery, screen printing, graphics art, digitizing and customized services allows for one stop shopping. The purpose of my email is to reach out to you and possibly set a brief meeting to learn more about your business and how we at Uniforms Inc. may be able to help. Please feel free to contact me via phone or E-mail. I hope you have a great day and I look forward to speaking with you in the very near future. Sincerely Brandon McCalister, Brandon McCalister Account Manager Uniforms Incorporated 1489 Prudential Dr. Dallas, Tx. 75235 (o) 214.630.0924 (f) 214.638.7613 (c) 972.832.3817 bmccalister@uniformsinc.com
yaran s. on September 28, 2017 3:55:27pm
Hi I have a 6'7 X 6'7 ikea area rug that needs to be cleaned , im inquiring about how much it would cost
Kevin Ann M. on September 27, 2017 3:25:12pm
I hope all is well with you. We have two rugs (one oriental) and the other a rug we purchased from Crate & Barrell that we need cleaned. We can measure tonight but I would think the size for both is 8 X 10 or 9 X 12. We would like to get an estimate and also when they could be cleaned. Thanks so much. Best regards, Kevin Ann
James B. on September 11, 2017 5:52:30pm
not a qualified lead
D. on September 11, 2017 2:40:08pm
not a qualified lead
D. on September 11, 2017 1:02:10pm
not a qualified lead
Jr D. on September 11, 2017 10:58:21am
not a qualified lead