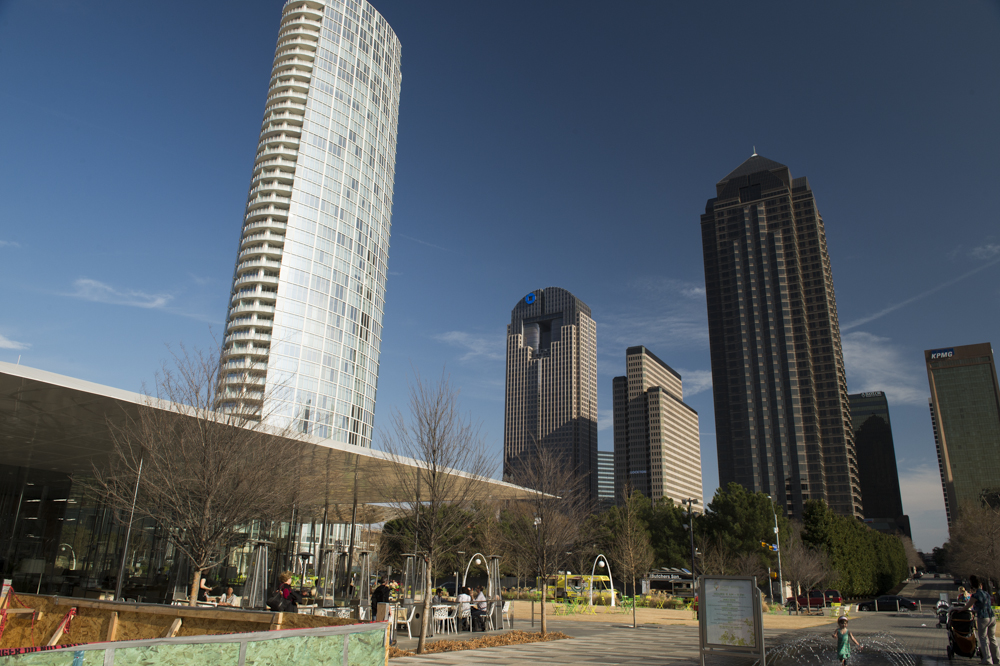 Area Rug Cleaning in Dallas, TX
Learn about Dallas, TX
While the Dallas city proper's population — 1.3 million residents — is only the third biggest in Texas after Houston and San Antonio, the Dallas urban agglomeration is a different story altogether. The metropolitan statistical area, officially known as the Dallas-Fort Worth-Arlington MSA, is home to more than 6.8 million people — the fourth largest in the United States.
From its early days as a hub of the cotton and oil industries, Dallas has grown to become one of the most important economic centers in the country. Its metropolitan GDP in 2012 is the sixth largest in the United States, totalling more than $420 billion. The Dallas-Fort Worth Metroplex is also home to the headquarters of numerous publicly traded enterprises, including several Fortune 500 companies. Additionally, the city is also one of retail, cultural, sporting, artistic, and educational meccas of the United States.
Finding a reliable service provider which can efficiently clean and repair your rugs in a city as big as Dallas, Texas, can be quite a difficult task. There are many which will promise you quick cleaning and return of your rug for a relatively low price. However, you may be getting the short end of the deal once you realize that your rug came back to you in worse shape than it was originally.
This is because many services neglect to take the rug's material and fabric into consideration. This leaves your rug in a half cleaned or damaged state, which does not justify the cost of its cleaning in the end. This is why you need to rely on a trusted brand that can get the job done right. We at Dalworth Rug Cleaning know everything there is to know about rug cleaning, repair, protection, and storage, and we are here to help you.
With nearly four decades of experience behind us, we employ the latest cleaning techniques and practices in the field. We have specialized cleaning and repair processes that are tailored for each type of rug out there. It doesn't matter if it's Persian, cowhide, silk, sisal, leather shag, wool, or Navajo – we know how to get the job done and how to get it done right.
So what are you waiting for? Call us now and we'll even pick up and return your rugs for free. You can reach us by dialing 817-318-6121 or by leaving us a message via our contact page.
Customer Reviews from Dallas
Testimonials from Dallas, TX
Estimate Request from Dallas, TX
Jacquie G. on June 3, 2018 11:32:59am
Please provide a quote on pick up, cleaning, and delivering two rugs. One is approx 10 x 8 and the other 5 x 7
Jillian P. on May 31, 2018 3:17:40pm
Hello, I have a hand braided rug that I would like to get cleaned. Can you provide this service? If so, how much? It's a circular rug 7ft in diameter. Thanks, Jillian
Sophia D. on May 29, 2018 10:03:52pm
Would like to get an estimate for a rug cleaning. The size is 9X12 feet.
Candace G. on May 27, 2018 8:15:21am
3 rugs needing to be cleaned and have pet stains. 10x14 9x11.5 10x13
Jim L. on May 21, 2018 9:45:44am
Would like estimate to clean 8x11 polypropylene area rug with light pet stains and treat it for pet odor removal.
Audrey C. on May 13, 2018 5:20:02pm
3 small area rugs to be cleaned. On your home page it had a discount shown, something about $25 off but I couldn't really read the details. I am interested in hearing more about the discounts available.
Stephanie M. on May 5, 2018 9:58:42pm
10x12 rug needs cleaning. Dog urine
Kristin S. on April 30, 2018 8:10:48pm
Need to clean one 8x10' rug. The rug is 100% viscose. Has pet stains
Daniel H. on April 30, 2018 4:00:06pm
Hi there, I'm hoping you could give me an estimate on cleaning a 5' x 3' faux sheepskin rug, white. It's just gotten a little brown/gray from people walking on it. Thanks!
Lexie R. on April 15, 2018 1:13:45pm
Hi there - looking to get a quote to clean an 8 x 10 shag area rug. Thank you, Lexie