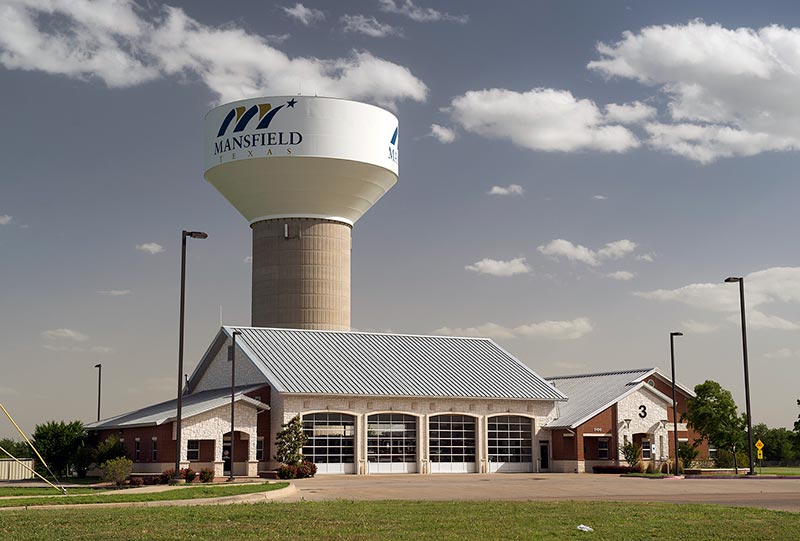 Professional Area Rug Cleaning in Mansfield, TX
Learn about Mansfield, TX
The city of Mansfield in Tarrant County, Texas, is located in the south central portion of the Dallas-Fort Worth Metroplex. Just half an hour away from the DFW International Airport, the city is fast becoming popular among people who want a quiet suburban life while having easy access to big cities.
Immigrants of Scotch and Irish origins began settling in the area in the 1840s. The original community emerged beginning in the mid-1850s, when R.S. Man and Julian Feild moved into the area and built a grist mill there. Eventually, the townsfolk named their community "Mansfeild," and later "Mansfield," in honor of the town's founders.
Today, the city is an affluent community that is home to more than 60,000 people. Mansfield also recently ranked number 17 in a media outlet's 2014 list of "Best Places to Live" in the United States.
A well-appointed home is never complete without a comfortable area rug. Often, it is even considered the centerpiece of a room, an accent piece which really brings out the beauty within an interior space.
Sometimes, however, area rugs are neglected, simply because many people think that rugs are maintenance free and need cleaning only when they are stained or soiled by pets and children. Nothing could be further from the truth, however. Over time, accumulated dust and debris can eventually sand or abrade a rug's fibers, making it look dull and old. Moreover, dust can even carry allergens that can put your family's health at risk.
Good thing there's Dalworth Rug Cleaning to help you make sure that your rug is always in tiptop shape. For nearly forty years, our customers in Mansfield, Texas, have relied on our expert services to clean and preserve their favorite area rugs. We offer a complete suite of rug cleaning, repair, protection, and storage services with the help of our experienced and highly trained staff, who make use of the latest techniques and equipment. Whatever your concern — from pet stains to damaged fringe and edges — we'll do everything we can to make your rug look brand new again!
To learn more about our services, please get in touch with us by phone at 817-318-6121. You may also leave us a message using this form, and we'll get back to you in no time. Customers living within the Dallas-Fort Worth Metroplex can take advantage of our free pickup and delivery services.
Customer Reviews from Mansfield
Estimate Request from Mansfield, TX
Michelle S. on March 6, 2020 10:16:48am
Estimate for cleaning a 9 1/2 by 7 1/2 area rug?
Brian C. on February 28, 2020 7:03:02pm
Two standard rugs (9x13 and 8x10) that need to be clean and stretched.
Randy m. on January 26, 2020 12:29:53pm
Want a quote to clean a 8' x 11' rug. Remove pet orders and clean. Thanks!
John I. on September 23, 2019 12:08:24pm
would like to get quote on cleaning at least two maybe three rugs.
Jay M. on September 13, 2019 6:51:36am
interested in off site cleaning for three area rugs and two hallway runners (5 total) 2 - 8 X 10 1 - 10 X 12 1 - 2 X 12 1 - 2 X 8
Diana B. on April 2, 2019 12:33:24pm
I have 2- 5x7 rugs I need cleaned, and 1 8x10 rug. No pet stains. Please send me a quote of the cost and time frame for this to be done.
Muriel H. on February 19, 2019 12:11:35pm
Need estimate for cleaning round kitchen rug..size approx fitting under round table seating 6.
Dixie B. on November 19, 2018 3:09:38pm
My grandson got sick on the living room carpet so that he all I need cleaned.
Kimberly T. on July 30, 2018 10:40:35pm
I have an 8'x10' wool rug. The rug is cream and gray. My dog threw up on it today, and it needs to be cleaned. I blotted most of the liquid up and placed baking soda on it to soak up the rest of the moisture. I placed the rug outside because of the smell, so I need it to be picked up very soon.
Amanda S. on June 25, 2018 9:33:33am
I would like to have my area rug cleaned because of pet urine. It is made of pyloproprolen and polyester. The rug is 5X7. Can u give me a quote?