Area Rug Cleaning in Blue Ridge, TX
Looking for a reliable, professional area rug cleaning expert in Blue Ridge? Dalworth Rug Cleaning is a licensed, local professional Oriental and specialty area rug cleaning company operating in Blue Ridge and throughout Northern Texas. Here you will get all kinds of Rug Cleaning, Repairs, Storage, Protection, Appraisal, Evaluation, and other customized and relevant services with free pick up and delivery service. On top of that, all of our rug services come with Dalworth Customer Satisfaction Guarantee.
So the ultimate rug cleaning deal call us today at 817-318-6121 .
Area & Oriental Rug Cleaning Services We Provide in Blue Ridge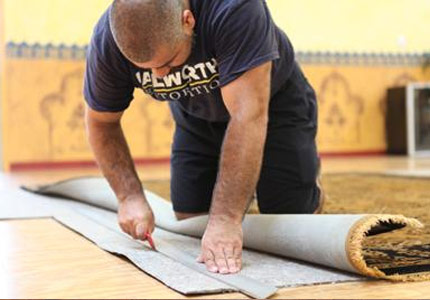 Some of the services we provide include:
Common Rug Cleaning Problems Faced By Households of Blue Ridge
Heavy Weight of the Rug
Rugs are heavy and when they are soaked in water it becomes near impossible to handle it with bare hands. Washing it at home needs more than one person.
Spots Recurring
Repeated washing at home leads to spots reappearing. This does not happen with professional wash because they use special chemicals to get rid of them once and for all.
Over-Wetting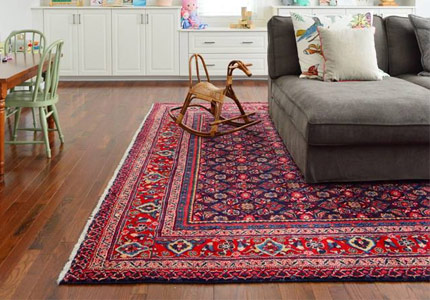 Over-wetting your rug during cleaning can lead to water getting soaked into the bottom. This may lead to shrinking, discoloration, bad residual odor and you may even face mold and mildew problems.
Over-Shampooing
Using a lot of shampoos and not rinsing the rug properly can lead to severe damage to the rug. The residue soap attracts more dust thus making your rug dirtier in no time.
Direct Sun Drying
This can lead to severe decolorization of the rug.
Wicking
Even after trying a lot, using high-quality chemicals or putting your hard efforts, you might still face the wicking issues. Professionals use a high-quality commercial vacuum to remove dry soil, which leads to less wicking. They also employ agitation tools to loosen soil from rug piles and thus avoid the chance of recurring.
Rippling
When air & moisture seep into the rug it causes the rug to ripple. It's tough to get rid of those nasty looking ripples at home and before they become intense its always a good idea to hire a professional rug cleaning service provider. The professional vacuuming machines clean rugs without using much water and thus leave no ripples in the end.
Dalworth Rug Cleaning: The Best Rug Cleaner in Blue Ridge, Texas
For the best area rug cleaning services in Bells, Texas, be sure to contact the professionals from Dalworth Rug Cleaning. Some of the most important reasons to make that choice include:
We offer FREE rug pickup and delivery to your home or office in the North Texas area.
We have the state-of-the-art, climate-controlled facility, where we offer Oriental area rug cleaning, preservation, and rug storage services.
Our experienced, high-quality energy professionals have been recognized for superior and award-winning customer service many times by the media and consumers.
Dalworth Rug Cleaning is a sister concern of Dalworth Companies which is based in Euless, TX.
Dalworth Companies maintains an A+ Company Ranking with the Better Business Bureau and has received the Super Service Award from Angie's List three years in a row. Dalworth is also the proud recipient of the Consumer's Choice Award for Business Excellence for seven years running.
We are a local, family-owned, rug cleaning service provider who can professionally wrap and ship your rug anywhere in the United States.
Now we are offering $25 off in each rug washing order till October 31st, 2020! So hurry up and call us today at 817-318-6121 or contact online before the offer ends!