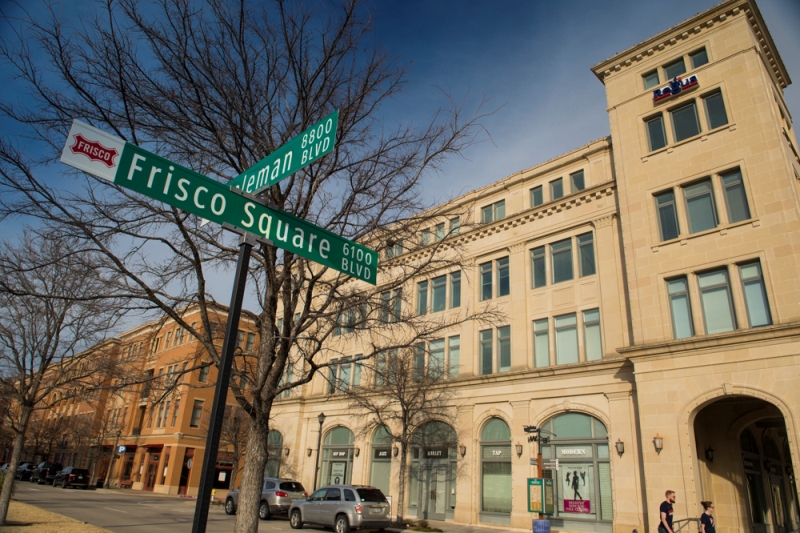 Professional Area Rug Cleaning in Frisco, TX
Learn about Frisco, TX:
Frisco owes a large part of its existence to two early transportation infrastructures. One of these was the Shawnee Trail, used since the 1840s, which brought in wagon trains carrying immigrants from the north. It would later become known as Preston Trail, and ultimately as Preston Road. The other was the St. Louis-San Francisco Railway, from which the town derives its name. The residents of the original community voted to incorporate Frisco as a city in 1908. Its first census in 1910 showed that it only had 332 residents. The city's population grew very slowly, having only more than 6,000 residents by 1990. During the '90s, however, Frisco experienced a population explosion. At present, the population stands at more than 140,000 people. Today, Frisco is a prosperous city that is home to a number of technology, manufacturing, financial, and retail companies, as well as various sports and recreation venues. It also constantly ranks as one of the fastest growing cities in the United States.
Each person has their own favorite accent piece in their home. It could be a beautiful painting, a piece of furniture with exquisite upholstery, or it could be an heirloom tapestry. Still, for others, it could be a particularly fine area rug from China, Iran, or Nepal.
Without a doubt, rugs are much-loved by many people, so they also pour a lot of time, effort, as well as resources to keep them clean, maintained, and protected. Taking care of your rugs, however, doesn't have to be stressful. For years, residents of Frisco, Texas, have counted on the expert services of Dalworth Rug Cleaning for all their rug and carpet needs.
Are you concerned about damaging an expensive rug so you would like to have it cleaned professionally? Do you need to have a ruined portion of your rug repaired? Are you moving into a new home and are looking for a place where you can temporarily store your rug? We offer all of these services and so much more.
We have been in business for almost four decades now, so you can trust on Dalworth Rug Cleaning to do an excellent job at a price point you can afford. Call us today at 817-318-6121 to learn more about how our technicians can help you.
Customer Reviews from Frisco
Testimonials from Frisco, TX
Estimate Request from Frisco, TX
Susan W. on September 23, 2019 8:38:19am
I would like a wool oriental karastan rug cleaned and bedroom carpet cleaned
Hailee W. on September 18, 2019 3:18:18pm
Needing to know cost of cleaning a 8x10 shag rug, please do not call, please email
Jennifer B. on August 30, 2019 2:07:18pm
1 - 10 x 13 wool rug that needs to be cleaned that has 3 or 4 pet stains. I realize that they may not come out but still want to attempt and also just want it cleaned. Need a priced quote.
jill b. on August 29, 2019 9:07:06am
Hi! i was wondering when my rugs were going to be ready for me to pick up? i brought them in in early july and they needed to be repaired and cleaned. help!
Virgil F. on August 18, 2019 10:10:37am
I have two hall runners 32in x 120 in, one fringed Turkish made rug 48 in x 78 in, and one 5x8 rug that need to be cleaned.
Ruth S. on August 17, 2019 1:22:57pm
I have an 8.5 X 5.5 oriental rug that a dog wet on. I machine cleaned, but it smells really bad now (didn't smell before). Also would like a price to replace a 4" fringe to a tight 1/2" fringe. Please call on my cell phone (913) 481-8784.
PATRICIA M. on July 12, 2019 11:58:30am
Hello, I have a 8 1/2 x 12 shag rug which needs cleaning. Could you please quote pick up, cleaning and delivery? Thank you.
Brian R. on June 18, 2019 10:21:14am
I have a rug that needs cleaning. How much does that cost? Do I bring it to you or do you come here? Thanks, Brian
Bill C. on May 18, 2019 7:25:09pm
I would like my carpet cleaned 5 rooms, one area rug and master bath tile cleaned. Do you have any openings Friday June 14th?
Melanie M. on May 17, 2019 2:55:20pm
2 large area rugs