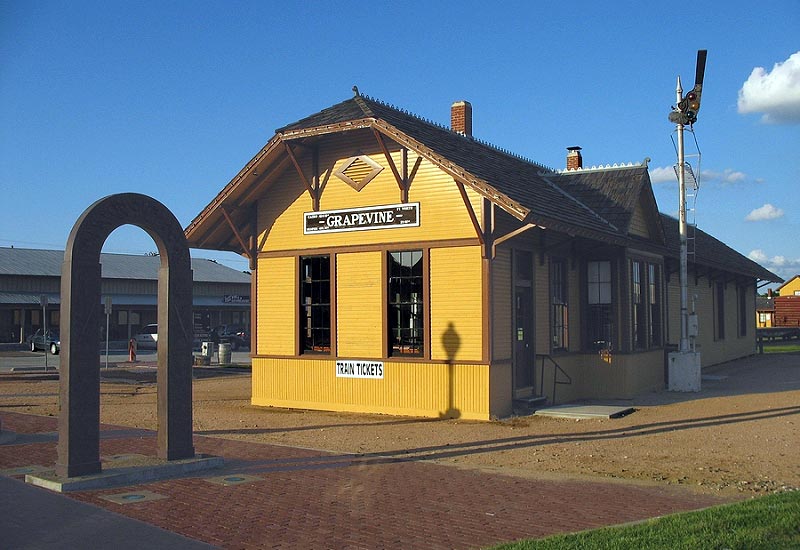 Area Rug Cleaning in Grapevine, TX
Learn about Grapevine, TX
Located primarily in Tarrant County in the state of Texas, the city of Grapevine is an historic community of more than 50,200 residents.
The city's history began in 1843, when General Sam Houston and other representatives of the Republic of Texas signed a peace treaty with 10 groups of Native American peoples. The pact was made in an area known as Grape Vine Springs, otherwise known as Tah-Wah-Karro Creek. The resulting Treaty of Birds Fort opened the area to homesteaders and immigrants.
The community, first established in 1844, was named after the Grape Vine Springs and the Grape Vine Prairie, which in turn were named such because of abundance of wild mustang grapes in the area. In 1952, the nearby Grapevine Lake was completed by the US Army Corps of Engineers.
Today, the city is known for its historic downtown area, its urban wineries and wine tasting rooms, and its world-class theme parks like the Legoland Discovery Center and Sea Life Grapevine Aquarium.
While flying carpets are a stuff of legends, precious area rugs are actual domestic accent pieces which have graced our homes for centuries. Oriental rugs, in particular, are highly valued for their beauty and the exquisite craftsmanship afforded to them by artisans from countries like India, Pakistan, Turkey, China, Tibet, and Iran.
In order to keep fine area rugs in tip-top shape, it is important to bring them to a professional rug cleaner in every once in a while. By doing so, you will not only keep your favorite area rug looking fresh but it will also help remove dust and allergens that could potentially put your family's health at risk.
Professional area rug cleaning, protection, & repair in Grapevine, TX
In Grapevine, Texas, people have been counting on Dalworth Rug Cleaning for the fine professional cleaning of their area rugs for nearly four decades now. As one of the state's leading rug cleaning service providers, we perform a variety of rug cleaning, protection, and repair services to make sure that our customers will be able to enjoy their rugs for many years to come.
From pet stain and pet odor removal to fringe repair and provision of customized rug pads, our products and services help keep rugs sanitized and looking new. Our staff is composed of individuals with many years of experience in the industry, allowing them to perform their tasks with the kind of efficiency and expertise you expect from truly professional rug cleaners. As such, you can be sure that your rug will receive only the most appropriate and effective treatments available.
Please call us today at 817-318-6121 and get in touch with our representatives so they can help you with your requirements. You may also reach us via our contact page. All customers in Grapevine, TX and the Dallas-Fort Worth Metroplex are entitled to free pickup and delivery services.
Customer Reviews from Grapevine
Estimate Request from Grapevine, TX
Deanna H. on April 15, 2020 9:04:03am
Rug size 11X8
Brian M. on April 3, 2020 3:35:54pm
I have a large ~8'x10' area rug that I would like cleaned. Can you provide an estimate as to the total cost to perform this service?
Donna B. on December 27, 2019 4:44:41pm
Cost to clean 8x10 shag area rug. Can drop off
Jana W. on November 12, 2019 12:20:29pm
We have a 7' round wool rug that is in need of a bath. I would like an estimate for cleaning, please.
Joanne C. on September 27, 2019 3:35:53pm
I would like an estimate on cleaning 4 area rugs: Karastan - 10x14 Red/multi - 8x10 Mirage - 8x11 Black/grey/multi - 12x9.5 I've never had these cleaned before and don't know what it will run, so I am just getting estimates right now. Please respond by email. thanks - (and I enjoyed your video on the process! :)
Gail L. on September 19, 2019 4:22:00pm
Hi! I'm interested in having an area rug cleaned and would like a quote on your charge for an 8'x10' rug. It's fairly new, but my dog apparently doesn't care for it and has urinated on it about 4 times now. Can you get out urine stains? Thank you! Gail
Teresa P. on September 18, 2019 8:19:09pm
Need pet Oder cleaning on area rug. How long before I can get my rug back once you take it?
Richard M. on September 7, 2019 7:51:15am
8 x 10 area rug cleaning quote please
Diane T. on September 2, 2019 12:20:11pm
Need 2 rugs cleaned.
Randy B. on August 9, 2019 1:07:58pm
I'd like my rugs cleaned next week (8/12-16/2019). I have 3 area rugs, carpeted stairs, and wall-to-wall carpeting in my master bedroom downstairs. Upstairs is unnecessary. Please email, don't call.