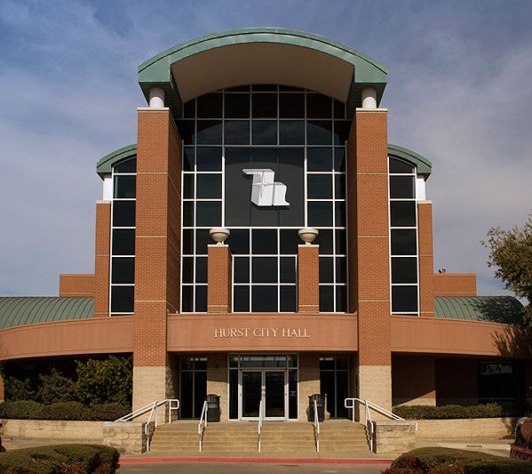 Professional Area Rug Cleaning in Hurst, TX
Learn about Hurst, Texas
Located in the Mid-Cites region of Texas between the cities of Dallas and Fort Worth, Hurst is a growing city with more than 38,500 residents.
Before the arrival of European settlers in the 1840s, the area where the city now stands was inhabited by several groups of Native American peoples. After a treaty was signed in 1843 by the tribes and by a party led by Sam Houston, General Edward Tarrant, and Ed Terrell, the area became open for settlement. The Arwine family moved to the area in 1865, while the Hurst family arrived in 1870. In 1903, William "Uncle Billy" Hurst gave right of way to Rock Island Railroad for the building of a railway track on his land. In honor of his deal with the company, the railroad depot was named after him. In 1909, the entire town was named "Hurst."
In 1952, with a population of just 2,700 people, Hurst, TX was incorporated as a general law city. The number of residents grew to 20,000 just ten years later in 1960. Today, the city boasts of a stable political and economic environment, which has allowed the community to focus on further improving the quality of life for resident families.
Oriental rugs have been an important part of the daily life and heritage of Far Eastern and Middle Eastern cultures for centuries. Here in North America, Navajo rugs have likewise been one of the most highly valued Native American textiles for at least 150 years. Today, many families around the world continue to enjoy the beauty and mystique of area rugs, and Americans are no exception.
Professional area rug cleaning, protection, and repair in Hurst, TX
Keeping an area rug clean, can be a very challenging task. People today tend to lead very busy lives, leaving them with little or no time to thoroughly clean their rugs. Furthermore, precious rugs often require tender cleansing, meaning one can't just use whatever commercially available cleaning solutions that come to mind or it could cause damage to your rugs.
At Dalworth Rug Cleaning, we understand such needs, and that's why we have dedicated ourselves to providing exceptional rug cleaning services to all our customers in the city of Hurst, Texas, and surrounding communities within the Dallas Fort-Worth Metroplex.
For almost four decades, we have been specializing in various rug cleaning, protection, and repair services in Hurst. Our climate-controlled facility can also accommodate rugs from customers who need temporary storage for their area rugs.
Since our crew members are highly trained and backed by years of experience in the industry, you can be sure that we will be able to handle your rug professionally and efficiently, whether it's made from natural materials like wool, silk, leather, and even cotton or synthetic ones like acrylic, nylon, and polyester.
Please call us today at 817-318-6121 to learn more about our rug cleaning and repair services. You may also reach us by sending us a message, and we will get back to you as soon as possible. All customers within the DFW Metroplex are entitled to free pickup and delivery services.
Estimate Request from
GLORIA G. on May 11, 2020 11:34:24am
We have a 10 foot x 14 foot rug that needs cleaned. It might be silk rug. I am looking for an estimate on cleaning. We are in Watauga Texas.
Matthew . on May 11, 2020 8:32:52am
My dog had diarrhea all over my white rug.
Jeannette G. on May 11, 2020 7:35:44am
I would like an estimate on den and living room cleaning. I would also like to know your protection use for us against the COVID 19. Does your staff wear masks and cover their feet? Do they have their temp taken before leaving for a job. I have two vulnerable infants in my home and am over 70.
Darwin K. on May 10, 2020 9:03:00pm
Toys
Leif B. on May 10, 2020 8:14:21am
tertiary
Chiquita H. on May 9, 2020 9:14:32pm
Need my 5 by 7 area rug cleaned
Emily . on May 9, 2020 10:06:45am
Large wool rug needing cleaning and pet odor removal
Frank S. on May 8, 2020 10:20:21am
We have an 8X10 dug in need of cleaning.
Alexandra K. on May 7, 2020 12:32:44pm
We have a husky and our rug is a thick sherpa like material and traps hair, he also peed on it a little so we would like to get an overall cleaning! Thanks, Alex
Joann C. on May 7, 2020 10:03:41am
I have 2 rugs that urgently need clean due to pet urine. They have been cleaned by another company, twice but odors come back. Two other rugs in the future.