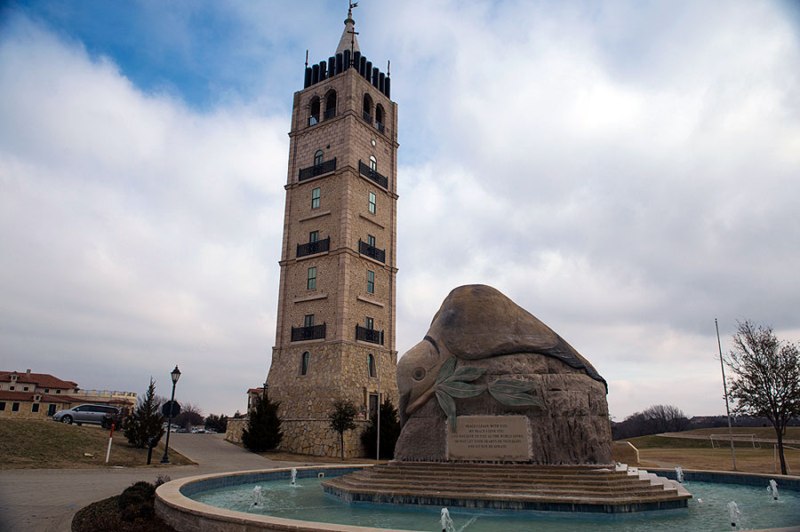 Area Rug Cleaning in Mckinney, TX
Learn about McKinney, TX
With more than 150,000 people calling it their home, McKinney is the 19th most populous city in the state of Texas. It is situated in Collin County, for which it also serves as the county seat.
McKinney's rich and unique history began in 1849, when William and Margaret Davis donated 120 acres of their land for the site of the new town. The original community was named in honor of pioneer land surveyor, merchant, and politician Collin McKinney. For the next 125 years after its foundation, McKinney served as the economic and cultural center of the county. Beginning in the 1970s, the city of Plano started to supplant McKinney as the largest municipality in Collin County.
Only a little over 16,000 people lived in the city by 1980. Since then, McKinney experienced more rapid population growth and economic development. At present, it is one of the fastest growing cities in the United States. In 2014, it also ranked number one in a media outlet's list of "Best Places to Live" in the country.
It can be difficult to entrust your valuable area rugs to just any cleaning service provider. If the area rug is not properly handled, it can lead to discoloration or even permanent damage. Luckily, if you live in McKinney, Texas, you don't have to worry.
Dalworth Rug Cleaning has been a trusted name in area rug cleaning service for almost four decades now. It doesn't matter if you own an Oriental, Persian, Navajo, silk, cowhide, sisal, leather shag, or wool rug because we can handle virtually all types of rugs.
We thoroughly evaluate each rug to determine the safest and most effective method to clean it. We've had years of experience working with thousands of area rugs — expertise which you'll be able to appreciate once your rug has undergone our cleaning process and you experience the quality of service we provide. Aside from area rug cleaning, we also provide repair, protection, storage, and pet stain removal services.
If you are in need of a reliable area rug cleaning service, you can call us any time. Our friendly representatives are ready to answer your questions. We will also provide you with a free rug cleaning estimate. Since you live within the Dallas-Fort Worth Metroplex, pickup and delivery services are also free.
Call us now at 817-318-6121 or write to us via our contact page.
Customer Reviews from Mckinney
Testimonials from Mckinney, TX
Sharon B. from McKinney, TX Writes about Jackie and Her Team
I just wanted to say once again Dalworth has earned my praise! The delivery today went very well...and even though I had concerns about a woman and a young man being able to move a king sleigh bed, they put my mind to ease as I saw how careful...
Estimate Request from Mckinney, TX
Abbey L. on October 7, 2019 7:43:32am
Can I get a price estimate for a runner that was tainted this morning by my dog. :( Feel free to text me. Yes, my phone area code is 217, not 214 ;)
Mindi S. on September 29, 2019 12:52:05pm
I have a 8 x 10 area rug that needs cleaning
Jackie W. on September 22, 2019 1:51:05pm
I have three rugs that need cleaning. 9 by 12 wool oriental Two 8 by 10 oriental Will need free pick up and delivery service.
Sharon R. on September 18, 2019 11:29:05am
I have a 5x7 will tug I need cleaned can you please give me an estimate
Vaite P. on August 25, 2019 2:17:05pm
We have an 8x10 area rug that we might want to get cleaned. Could you give me a quote. It's a tight knit rug so very short.
Gere F. on August 25, 2019 11:27:13am
2 story home. Upstairs carpeted. 3 additional rooms downstairs. Total carpeted square footage is about 3000 sqft. Quite needed
Stacey F. on August 19, 2019 10:44:17am
Hello Can you please quote me on 1 rug to be cleaned? Size 8 X 11 100% polyester. The rug is brown beige and aqua blue.
Joann S. on July 30, 2019 10:25:42pm
I am 1 area rug that needs to be cleaned with pet stain removal and odor removal
Sherri R. on July 19, 2019 11:26:48am
I have a 5 x7 white shag area rug that needs cleaned. It is not an expensive rug so wanted to know how much to clean it or if I should just purchase a new one
Zach W. on July 2, 2019 8:03:29pm
Looking to get an estimate for a 5x7 rug cleaning