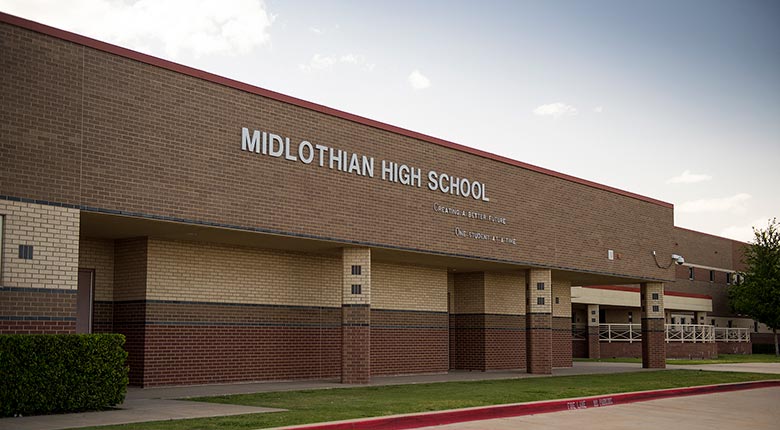 Area Rug Cleaning in Midlothian, TX
Learn about Midlothian, TX
Located in the northwestern region of Ellis County in the state of Texas, the city of Midlothian is a rapidly growing municipality whose population has almost tripled from just over 7,400 in 2000 to more than 20,000 in 2014.
European settlement of the area took place as early as the 1800s, but colonization only began in earnest in the 1840s, when it became part of the Peters Colony empresario grants initiated by the Republic of Texas in 1841. The name "Midlothian" was adopted by the townsfolk in 1883, and the community was incorporated in 1888.
Today, as home of three of the top ten cement factories in the United States, Midlothian is recognized as the center of the cement industry in Texas.
When cleaning and restoring a dirty or worn-down area rug, should you resort to simple vacuuming and to using commercially available cleaning solutions? While a little dirt may be remedied by do-it-yourself solutions, bigger problems like pet stains, pet odors, food spills, discoloration, excessive grime, and physical damage will require professional remediation.
In the city of Midlothian and surrounding communities in Texas, one name comes to mind when it comes to fast and reliable rug cleaning, protection, and repair services: Dalworth Rug Cleaning. For almost forty years now, our company has been the service provider of choice among customers who want to restore their home or office area rugs back to their original condition.
Do you have an expensive Oriental rug, a heavy-duty commercial rug, or perhaps a rug made from synthetic material? Not to worry. Dalworth Rug Cleaning's in-house experts have had years of experience working with different types of rugs. It doesn't really matter if your rug is made from wool, silk, leather, sisal, or cotton because we can professionally clean and restore virtually any type of rug.
If you want to learn more about our services, please don't hesitate to give us a call at 817-318-6121 or write to us through our contact page. All customers living in Midlothian, TX and the Dallas-Fort Worth Metroplex are entitled to free rug pickup and delivery services.
Customer Reviews from Midlothian
Estimate Request from Midlothian, TX
Kimberly N. on May 5, 2020 12:38:55pm
I need one room cleaned it's 18x18 On the 12th of May Is it $99.00?
Louis A. on January 31, 2020 1:48:27pm
Have a 8'8" x 10'6" karastan navy heriz wool rug that needs to be cleaned and repaired. The repair work involves replacing fringe with serging/binding. Please provide an estimate and availability for pick up. Thank you.
Kerry W. on June 17, 2019 9:45:48am
need media room carpet cleaned after it flooded
Christy H. on February 8, 2019 9:51:20am
Seeking quote for cleaning carpet w/ significant pet issues
Lisa P. on September 9, 2018 12:05:18pm
2 bedrooms- carpet cleaning living room brick cleaning As soon as possible please! Thx
Chantel B. on April 2, 2018 1:24:23pm
I have an area rug I need cleaned, and would like to get an estimate on length of time to clean and price. 12 by 8 and no fringe.
Sean R. on September 12, 2017 8:26:20am
I have 2 rugs I am looking to have cleaned. Sizes I believe are 5x7 and 8x10