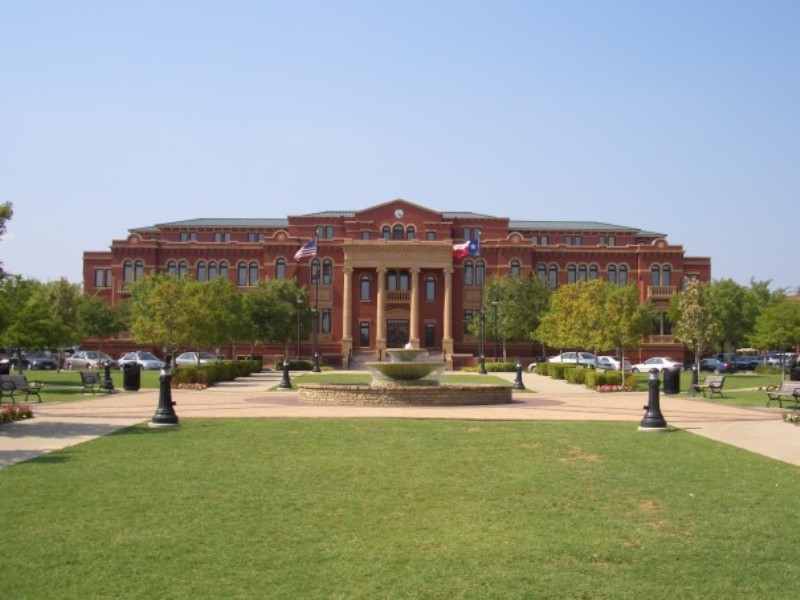 Area Rug Cleaning in Southlake, TX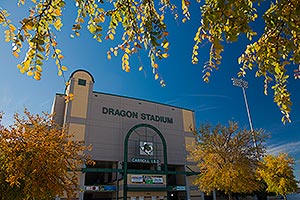 Learn about Southlake, Texas
The suburban city of Southlake is located in Northeast Tarrant and southeast Denton counties in the state of Texas.
Home to more than 28,200 residents as of the 2013 census, Southlake is known for its outstanding public school system, its popular Southlake Town Square shopping and dining district, and its beautiful, master planned neighborhoods.
Settlement of the area where Southlake now stands began in the 1840s, but the community was not incorporated until the year 1956, just four years after the man-made Grapevine Lake was impounded by the US Army Corps of Engineers in 1952.
Remaining a largely rural community until the 1970s, Southlake experienced rapid growth in the following decades due to its proximity to the Dallas-Forth Worth International Airport.
The beautiful mansions and palaces in the Far East, Middle East, and Europe have long benefited from the exquisite splendor of fine area rugs. For centuries, Oriental rugs have been prized for being handcrafted by the most skilled craftsmen and for being reflections of the cultural traditions of the places where they come from.
Today, many people still enjoy acquiring or collecting area rugs for their homes and business establishments. However, buying fine area rugs is one thing, but keeping them clean is another.
Professional area rug cleaning, protection, & repair in Southlake, TX
In Southlake, Texas, one name stands out when it comes to professional area rug cleaning. Dalworth Rug Cleaning has been in business for almost four decades, making us one of the most trusted rug cleaning service providers in Southlake and the entire Dallas-Fort Worth Metroplex.
We specialize in a number of services, including pet stain and pet odor removal, rug repair and protection, and temporary rug storage in a modern, climate-controlled facility. Our expert cleaning technicians are known for being among the best in the cleaning industry, so you can rest assured knowing that they will be able to handle your rug professionally no matter what its make or the material it is made of is. We have extensive experience in cleaning Persian rugs, Navajo rugs, and rugs made from wool, sisal, silk, leather, cowhide, and synthetic materials.
Call us today at 817-318-6121 or send us a message through our contact page to learn more about our services. Our friendly representatives can help you determine the most appropriate treatments for your rug, and you can even take advantage of our free pickup and delivery services in Southlake, TX.
Estimate Request from
GLORIA G. on May 11, 2020 11:34:24am
We have a 10 foot x 14 foot rug that needs cleaned. It might be silk rug. I am looking for an estimate on cleaning. We are in Watauga Texas.
Matthew . on May 11, 2020 8:32:52am
My dog had diarrhea all over my white rug.
Jeannette G. on May 11, 2020 7:35:44am
I would like an estimate on den and living room cleaning. I would also like to know your protection use for us against the COVID 19. Does your staff wear masks and cover their feet? Do they have their temp taken before leaving for a job. I have two vulnerable infants in my home and am over 70.
Darwin K. on May 10, 2020 9:03:00pm
Toys
Leif B. on May 10, 2020 8:14:21am
tertiary
Chiquita H. on May 9, 2020 9:14:32pm
Need my 5 by 7 area rug cleaned
Emily . on May 9, 2020 10:06:45am
Large wool rug needing cleaning and pet odor removal
Frank S. on May 8, 2020 10:20:21am
We have an 8X10 dug in need of cleaning.
Alexandra K. on May 7, 2020 12:32:44pm
We have a husky and our rug is a thick sherpa like material and traps hair, he also peed on it a little so we would like to get an overall cleaning! Thanks, Alex
Joann C. on May 7, 2020 10:03:41am
I have 2 rugs that urgently need clean due to pet urine. They have been cleaned by another company, twice but odors come back. Two other rugs in the future.