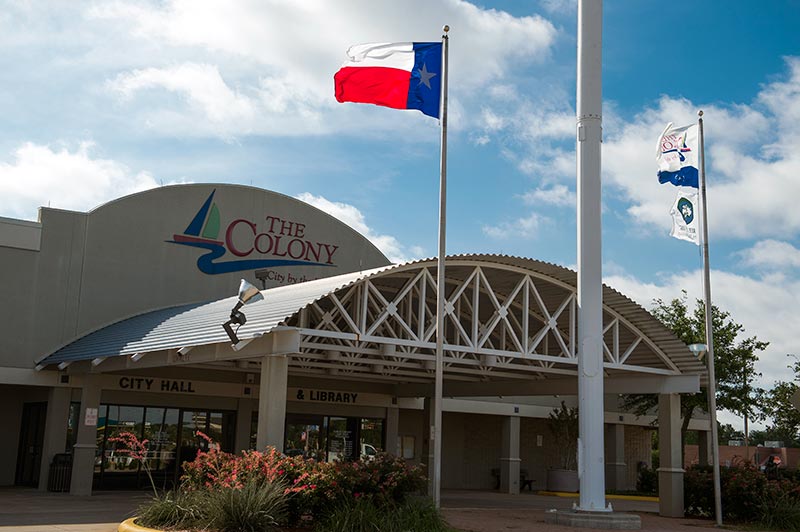 Area Rug Cleaning in The Colony, TX
Learn about The Colony, TX:
In the early 1960s, before The Colony was founded, a small lakeside community called Eastvale was established on the shores of Lewisville Lake, a body of water which was formed after the U.S. Army Corps of Engineers completed the Garza-Little Elm Dam in 1955. This community grew to more than 600 residents and was later absorbed by the city of The Colony in 1987. The Colony itself was established in 1969 through the efforts of Dallas-based land developer Fox & Jacobs. The idea was to found a new community that emulated the city of Dallas and was composed primarily of single-family homes grouped together as a colony. The name was chosen also because the developer wanted to memorialize the spirit of the Peters Colony, an empresario grant made in 1841 by the Republic of Texas for the founding of new communities in northern Texas. Today, The Colony is a prosperous city of more than 40,000 people. It is home to various small, medium-sized, and large businesses, the Five Star Athletic Complex, and new mixed-use real-estate developments that are invigorating the city's economy. Sports and outdoor enthusiasts will also enjoy the city's new golf facility as well as its miles of trails and green space around the beautiful Lewisville Lake.
How many times have you used commercially available chemical cleaners whenever your rug got soiled by pet urine or spilled food and drinks? If you answered "I do it every time," then you might just be doing the very thing that you are trying to avoid, and that is to shorten the service life of your rug. Using all-around cleaning solutions for rugs is not recommended, especially if the rugs are not made from synthetic materials. Moreover, even applying water on stains is not recommended, as this could discolor the rug and cause damage to the floor underneath.
When in doubt, your best bet is to take your rug to a professional cleaner. At Dalworth Rug Cleaning, we have expert technicians who can check the condition of your rug and clean it according to what is suitable for its material, the quality of its craftsmanship, and the kind of stain or dirt that has tarnished it. Additionally, if your rug is damaged and needs patching, backing repair, reweaving, or other specialized restoration service, we can also provide this to you at the most affordable rates.
For almost forty years now, customers from The Colony, Texas, have been relying on our team for many of their rug cleaning, maintenance, repair, and storage needs. Try our services today and find out for yourself why we have been an industry leader for such a long time. Call us now at telephone number 817-318-6121. We offer free pickup and delivery services for customers living in The Colony, TX and within the Dallas Fort-Worth Metroplex.
Estimate Request from
GLORIA G. on May 11, 2020 11:34:24am
We have a 10 foot x 14 foot rug that needs cleaned. It might be silk rug. I am looking for an estimate on cleaning. We are in Watauga Texas.
Matthew . on May 11, 2020 8:32:52am
My dog had diarrhea all over my white rug.
Jeannette G. on May 11, 2020 7:35:44am
I would like an estimate on den and living room cleaning. I would also like to know your protection use for us against the COVID 19. Does your staff wear masks and cover their feet? Do they have their temp taken before leaving for a job. I have two vulnerable infants in my home and am over 70.
Darwin K. on May 10, 2020 9:03:00pm
Toys
Leif B. on May 10, 2020 8:14:21am
tertiary
Chiquita H. on May 9, 2020 9:14:32pm
Need my 5 by 7 area rug cleaned
Emily . on May 9, 2020 10:06:45am
Large wool rug needing cleaning and pet odor removal
Frank S. on May 8, 2020 10:20:21am
We have an 8X10 dug in need of cleaning.
Alexandra K. on May 7, 2020 12:32:44pm
We have a husky and our rug is a thick sherpa like material and traps hair, he also peed on it a little so we would like to get an overall cleaning! Thanks, Alex
Joann C. on May 7, 2020 10:03:41am
I have 2 rugs that urgently need clean due to pet urine. They have been cleaned by another company, twice but odors come back. Two other rugs in the future.