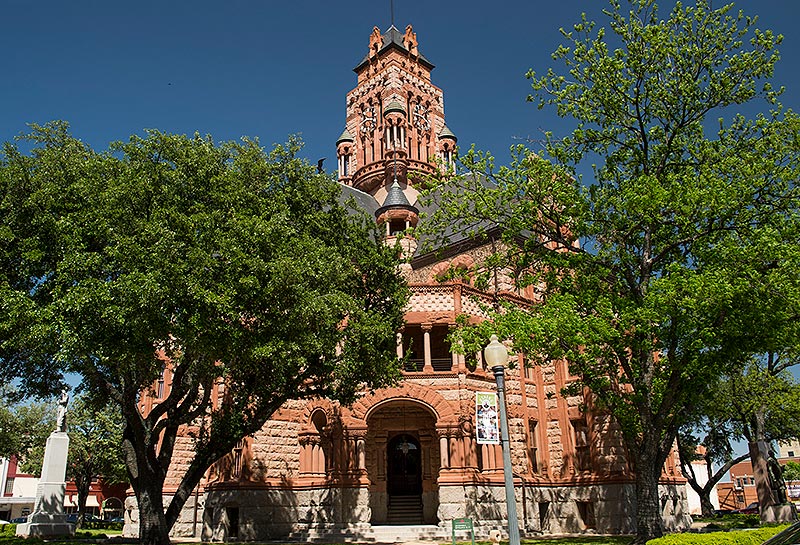 Area Rug Cleaning in Waxahachie, TX
Learn About Waxahachie, TX
Waxahachie is the county seat of Ellis County in Texas and is home to nearly 30,000 people. It was founded in 1850 when the land was donated by early settler Emory W. Rogers.
The name of the city can be derived from two entymological origins. One suggests that it was from the original Alabama language spoken by the Alabama-Coushatta people. It takes its name from waakasi hachi, which means "calf's tail". Another origin is taken from speakers of Wichita, which uses the word waks'ahe:ts'I meaning "fat wildcat".
Also known as "The Gingerbread City", Waxahachie features many tours around the many gingerbread homes around it. It also plays host to the Scarborough Renaissance Festival during the months of April and May.
Looking for a reliable rug cleaning service provider in Waxahachie, Texas doesn't have to be a chore. If you want a reliable name in the rug cleaning industry, then look no further. Dalworth Rug Cleaning has been one of the most trusted brands for nearly four decades and aims to uphold its promise of delivering outstanding customer focused service.
Professional Area Rug Cleaning, Repair and Protection in Waxahachie, TX
We have a team of experienced and highly-trained cleaning technicians who specialize in all forms of area rug cleaning. We are capable of cleaning all types of stains, from food and beverage to even pet stains. We make sure to give your rug a thorough and systematic cleaning to ensure that it comes out looking as good as new.
We also offer other services apart from our standard rug cleaning. If your rugs are badly in need of repair due to wear and tear or deterioration, we will be more than happy to bring them to our closet service facility and restore them to a pristine condition. In addition, we can also increase your rug's durability by having them undergo our rug protection services. And if that's not enough, if you need to keep your rug in storage for safekeeping, we can do that for you as well.
What are you waiting for? Call us now at 817-318-6121 and get a free quotation of our services.
Estimate Request from
GLORIA G. on May 11, 2020 11:34:24am
We have a 10 foot x 14 foot rug that needs cleaned. It might be silk rug. I am looking for an estimate on cleaning. We are in Watauga Texas.
Matthew . on May 11, 2020 8:32:52am
My dog had diarrhea all over my white rug.
Jeannette G. on May 11, 2020 7:35:44am
I would like an estimate on den and living room cleaning. I would also like to know your protection use for us against the COVID 19. Does your staff wear masks and cover their feet? Do they have their temp taken before leaving for a job. I have two vulnerable infants in my home and am over 70.
Darwin K. on May 10, 2020 9:03:00pm
Toys
Leif B. on May 10, 2020 8:14:21am
tertiary
Chiquita H. on May 9, 2020 9:14:32pm
Need my 5 by 7 area rug cleaned
Emily . on May 9, 2020 10:06:45am
Large wool rug needing cleaning and pet odor removal
Frank S. on May 8, 2020 10:20:21am
We have an 8X10 dug in need of cleaning.
Alexandra K. on May 7, 2020 12:32:44pm
We have a husky and our rug is a thick sherpa like material and traps hair, he also peed on it a little so we would like to get an overall cleaning! Thanks, Alex
Joann C. on May 7, 2020 10:03:41am
I have 2 rugs that urgently need clean due to pet urine. They have been cleaned by another company, twice but odors come back. Two other rugs in the future.