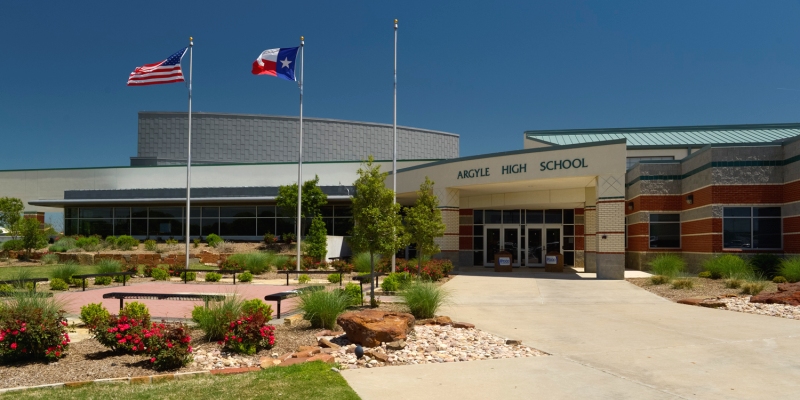 Area Rug Cleaning in Argyle, TX
Learn about Argyle, TX:
First settled by a few European families in the 1850s, Argyle was originally known as Pilot Knob or Waintown. Over the decades, the Texas settlement has maintained its small-town feel. Surviving the Great Depression of the 1930s and 1940s, the population has grown from just 90 in the 1950s to over 3,000 today. Many of the present residents come from the Dallas-Fort Worth Metroplex and have only discovered the city's rural appeal during the last half of the 20th century. Today, Argyle is taking advantage of its strategic location as part of Denton County in Texas, one of the fastest-growing counties in the United States. With its first-class commercial districts, excellent medical facilities, and its entertainment, sporting, and cultural attractions, more and more people are now calling Argyle home.
It doesn't matter if the rug you own is an expensive one or if you think it is priced just right. If it's a rug you like and it's doing the job, you need to keep it cleaned and protected so you can get more value out of your investment.
For reliable rug cleaning, maintenance, and repair services in Argyle, Texas, you can count on Dalworth Rug Cleaning to do the job. We have been in business for almost four decades now and have catered to thousands of customers just like you. Our longstanding relationship with many of our clients is a testament to our commitment to providing outstanding services. Nothing more, nothing less.
Our team of highly skilled technicians specialize in various cleaning, protection, and repair methods to keep your rugs looking brand new no matter what. Whether you have a Persian, cowhide, silk, Navajo, sheepskin, leather shag, or sisal rug, we will be able to restore it to excellent condition at a price point you can afford.
Please call us today at 817-318-6121 to learn more about the services we offer. If you are living in Argyle, TX, we will be more than happy to arrange a pickup and delivery service for your fine area rug.
Customer Reviews from Argyle
Sherry Stewart from Argyle, TX
Jun 29th, 2019
We had two wool hand braided rugs that needed to be cleaned before we move to a new home. The process was so easy to set up on the phone. The day the rugs were picked up they gave us the time frame, checked the rugs and said they would return in a week. The return was perfect and on time. The rugs look great and we are happy to take them with us in our move.
Liza Devane from Argyle, TX
Sep 24th, 2015
This was my first experience having my rugs cleaned and I was completely nervous. Thank you for doing such a wonderful job!
Janet Graham from Argyle, TX
May 21st, 2015
Every part of the process was OUTSTANDING!! so professional, positive, helpful...the best! The communication-notification procedures are excellent. I was well informed every step of the way. THANKS!
Estimate Request from Argyle, TX
Justine F. on October 8, 2019 3:07:05pm
I have 3 wool area rugs that need cleaning. 9x12. 8x10 and 5x7
Mandy B. on June 24, 2019 6:00:31am
Hi I need to get a estimate on getting a regular clean on my rug. The size is 7'10"X 10'6" Also need to know if I drop it off and pick it up? Thank you
Dana V. on June 10, 2019 7:31:16am
I would like to book an appointment using the special for 4 areas for $99 and clean a hall or bath for free. Please contact me to set an appointment. Thank you
Adam J. on November 7, 2018 10:18:47am
I'd like pricing information for getting one area rug cleaned. Size is roughly 9'x10'.
Mark K. on December 30, 2017 9:24:58pm
Could I get an estimate to clean a 10 x 12 oriental area rug? It is hand knotted (wool and silk) and about 12 years old. We have no kids or animals and is in good shape.
Bruce M. on December 1, 2017 5:52:38pm
we have 3 area rugs that need cleaning. Have pet odors.
Melanie S. on July 4, 2017 8:30:04am
I have three area rugs that need cleaning. Thank you!
Fred P. on May 15, 2017 1:40:38pm
8x10 -
Brewer C. on August 14, 2016 11:43:23am
I have a 9x11 wool rug I would like a quote for cleaning. I am located in Argyle