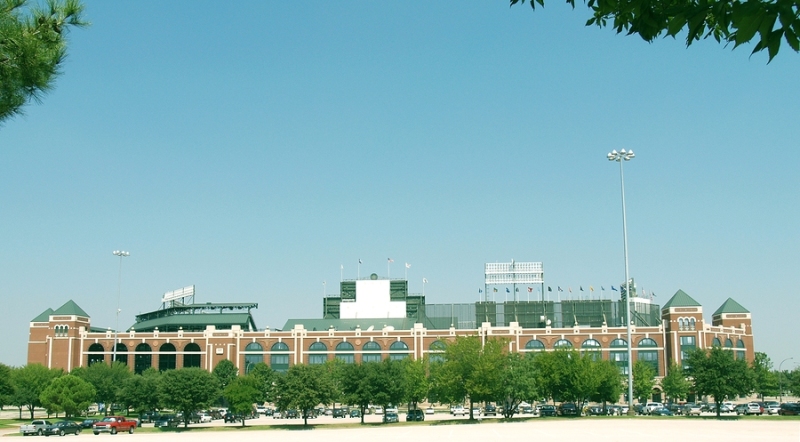 Area Rug Cleaning in Arlington, TX
Learn about Arlington, TX
Located within the Dallas-Fort Worth-Arlington Metropolitan Statistical Area, the city of Arlington is home to more than 380,000 people. It is the third most populous city in the Metroplex after Dallas and Fort Worth, and the 50th most populous in the United States.
Settlement in the area where present-day Arlington stands began in the 1840s. Following a skirmish between a group of Native American people and the Texan general Edward H. Tarrant and his men, a trading outpost was established there. The fertile land attracted farmers and agricultural entrepreneurs in the years that followed.
Only a little over 7,600 people lived in the city in 1950, but the next six decades saw one of the most spectacular population booms in American history. By 1960, more than 44,700 people called the city their home. Arlington today is a known sporting, educational, and recreation center in Texas.
Keeping your area rug clean and protected from dust, pet stains, damage, and gradual discoloration is easy when you are backed by one of the most trusted names in rug cleaning services in the state of Texas.
Dalworth Rug Cleaning has been in business for nearly forty years. We know for a fact that our customers lead such busy lives that they often seek help from professional service providers to do the job of cleaning their rugs for them. Doing so is likely a wise decision, considering the fact that each area rug is different from the others and requires treatments that are appropriate for its material and the manufacturing techniques used on it.
Furthermore, cleaning and protecting area rugs sometimes require more than just simple vacuuming and shampooing. Moth and fiber protection, pet odor removal, reweaving holes and damaged areas, repairing fringes, and correcting color runs are just some of the procedures that can be provided by a professional facility.
Our friendly and experienced staff have years of experience assisting customers in Arlington, Texas, for all their rug cleaning and maintenance needs. Whether you have an Oriental, Navajo, silk, cowhide, sisal, leather shag, or wool rug, our crew will know how to handle your favorite household accent piece professionally.
Please call us today at 817-318-6121 or write to us through our contact page for more details. All customers within the Dallas Fort-Worth Metroplex are entitled to free pickup and delivery services.
Customer Reviews from Arlington
Estimate Request from Arlington, TX
Natalie W. on September 10, 2019 9:23:22am
Master bedroom downstairs and two upstairs secondary bedrooms with a carpeted hallway in between
Chaunte M. on September 7, 2019 10:21:45am
Need a quote done this type if rug. CARRERA 7.9 X 9.9 RUG BLUE SKU NO 95140023
Tammie N. on September 4, 2019 7:46:49pm
Need an large area rug cleaned. Not sure what type of material it is but its wasnt terribly expensive. I have it rolled up in a vacant room and would need it wrapped upon return. I need to know approx price and when you can come get the run. Thank you Tammie Nolen
Joslyn B. on August 28, 2019 4:40:39pm
Hello, I am interested in area rug cleaning. I have a 5'1" x 7'6" shag rug that is 2 inches thick, made of Polypropylene material. Can you give me an estimate how much it is to clean it? Thank you
Katherine W. on August 25, 2019 8:18:32am
I would like an estimate for 1 5X8 rug and 1 1X6 foot runner.
Ronni L. on August 23, 2019 3:41:35pm
I need 4 oriental rugs cleaned. 11'x9' 2 runners 52"x26" and 67" x 130", 1 rug 5x7'
Ebony H. on August 19, 2019 10:34:07am
Need to schedule a quote for rooms
Shahin M. on August 5, 2019 7:53:28pm
I have an area rug 4X6 feet and 5 cushions 2X2 feet, all water damaged, now dry. Need an estimate how much to clean please?
Ruth M. on July 31, 2019 5:11:33pm
I have 2 area rugs to be cleaned. They have rubber backings.
Sandy C. on July 15, 2019 9:29:30pm
We have 3 rugs we need cleaned. We have 2 area rugs: a 6x8' and an 8x10' (I think). We also have a 5x7' indoor/outdoor rug. They all smell like urine. It is disgusting. What would you charge to clean them? If you need to see them please call at above phone number, or my cell: 817-313-6495. Thank you very, very much!🙂