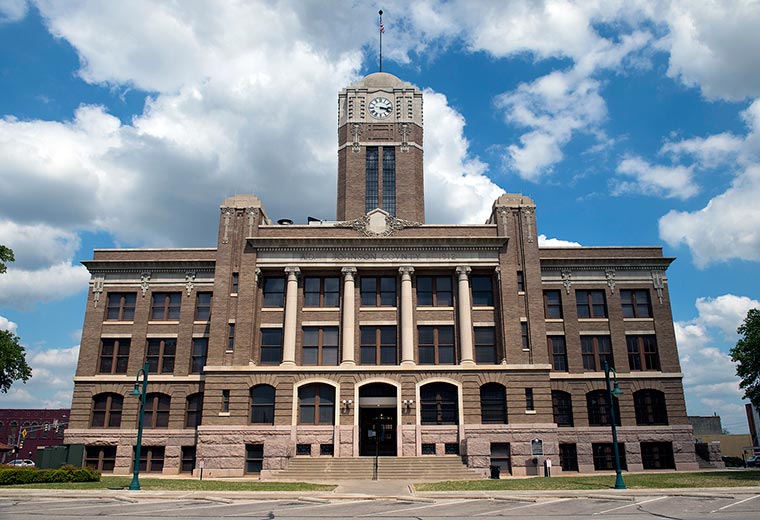 Area Rug Cleaning in Cleburne, TX
Learn about Cleburne, TX
The city of Cleburne is the county seat of Johnson County in the state of Texas. Home to more than 30,000 people, the city is bordered by natural attractions like Lake Pat Cleburne, a popular water sports and fishing destination, and the Cleburne State Park, a 498-acre scenic park which contains the Cedar Lake, a wildlife refuge center, hiking trails, and camp sites.
Established in 1867, Cleburne became the third city to serve as the county seat for Johnson County. It was formally incorporated in 1871. Initially an agricultural community, Cleburne experienced rapid development when the Santa Fe Railroad opened at the end of the 19th century. By 1920, more than 12,000 residents called the city their home.
Today, Cleburne is a popular destination for nature activities and aquatic recreation. The city also hosts the semi-annual Antique Alley festival, wherein visitors are treated to a weekend sale of antiques, arts, crafts, and other collectibles plus food and entertainment every April and September.
Creating a beautiful and comfortable interior space is never complete without a cozy area rug on the floor. But while area rugs are essential in creating well-appointed homes, it can be difficult to maintain their cleanliness, especially if they encounter significant amount of foot traffic every day or if there are children and pets at home.
Good thing there's Dalworth Rug Cleaning. As one of the leading rug cleaning and maintenance service providers in the Dallas-Fort Worth Metroplex, our company has been serving the city of Cleburne and surrounding communities in Texas for almost forty years now. We are the top choice among many customers when it comes to getting exemplary rug cleaning, protection, repair, and storage services.
From Oriental, Navajo, and silk rugs to sisal, leather shag, and wool rugs — we are able to professionally clean virtually any type of rug. Our experienced and accommodating staff works with the latest implements and the most effective techniques to bring your old rug back to its former splendor in no time!
Do yourself a favor and bring your rug to us for the expert touch it truly deserves. Customers in Cleburne and other cities within the DFW Metroplex are entitled to free pickup and delivery services. Please call us now at 817-318-6121 or use this form to contact our customer service team.
Estimate Request from
GLORIA G. on May 11, 2020 11:34:24am
We have a 10 foot x 14 foot rug that needs cleaned. It might be silk rug. I am looking for an estimate on cleaning. We are in Watauga Texas.
Matthew . on May 11, 2020 8:32:52am
My dog had diarrhea all over my white rug.
Jeannette G. on May 11, 2020 7:35:44am
I would like an estimate on den and living room cleaning. I would also like to know your protection use for us against the COVID 19. Does your staff wear masks and cover their feet? Do they have their temp taken before leaving for a job. I have two vulnerable infants in my home and am over 70.
Darwin K. on May 10, 2020 9:03:00pm
Toys
Leif B. on May 10, 2020 8:14:21am
tertiary
Chiquita H. on May 9, 2020 9:14:32pm
Need my 5 by 7 area rug cleaned
Emily . on May 9, 2020 10:06:45am
Large wool rug needing cleaning and pet odor removal
Frank S. on May 8, 2020 10:20:21am
We have an 8X10 dug in need of cleaning.
Alexandra K. on May 7, 2020 12:32:44pm
We have a husky and our rug is a thick sherpa like material and traps hair, he also peed on it a little so we would like to get an overall cleaning! Thanks, Alex
Joann C. on May 7, 2020 10:03:41am
I have 2 rugs that urgently need clean due to pet urine. They have been cleaned by another company, twice but odors come back. Two other rugs in the future.