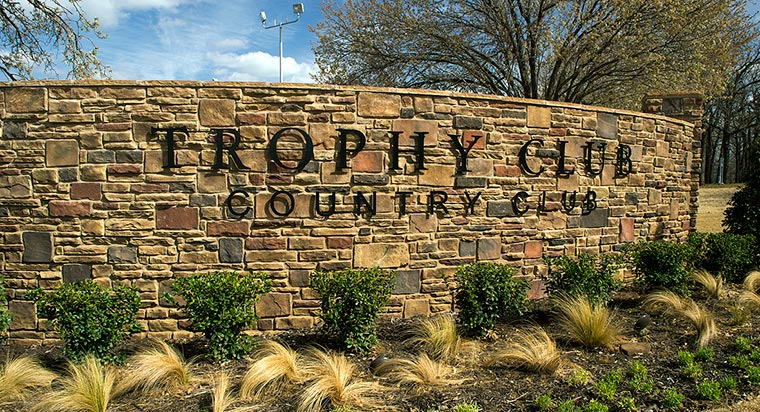 Area Rug Cleaning in Trophy Club, TX
Learn about Trophy Club, TX
Located in Denton and Tarrant Counties in the state of Texas, the wealthy town of Trophy Club is one of the first master planned communities in the state. Boasting of 1000 acres of park, lush golf courses, and pristine woodlands, the town offers beautiful surroundings to match the attractive residential properties within its boundaries.
Trophy Club was developed in 1973 and was incorporated in 1985. The name of the town comes from the builders' original concept of developing a country club that would house the trophies won by American professional golfer Ben Hogan.
Today, more than 8,000 people call Trophy Club home.
Introducing a beautiful and comfortable area rug into a room is one of the easiest ways to create a more captivating indoor environment. For centuries, the royalties and nobilities in the Far East and Middle East have used exquisite Oriental rugs for the very same purpose of making their estates look and feel more lavish.
Today, area rugs are embraced worldwide, and America is no exception. However, with people leading such busy lives nowadays, keeping area rugs clean has become a challenge for many. At Dalworth Rug Cleaning, we understand homeowners' need for reliable rug professionals who can take care of cleaning their rugs for them. That's why for almost forty years now, we have been serving Trophy Club and surrounding communities in Texas, providing a suite of services that includes rug cleaning, protection, repair, and storage.
Our team of experts can professionally handle all types of rugs, including expensive Persian rugs and other types of Oriental rugs, Navajo rugs, and silk rugs. We can also clean and maintain sisal, wool, cowhide, and leather shag rugs.
For more information about our services, please get in touch with us by phone at 817-318-6121 or by electronic mail using this contact form. We offer free inspection and quote as well as free pickup and delivery services for all customers living within the Dallas-Fort Worth Metroplex.
Customer Reviews from Trophy Club
Estimate Request from Trophy Club, TX
Michelle P. on April 4, 2020 10:47:19am
Need 3 area rugs picked up for cleaning. Same ones as last spring. Any specials currently?
Haley O. on March 2, 2020 8:09:43pm
Looking to get 2 rugs cleaned. 1) 10x8 white shag rug, has 4 stains from pool table legs and some general wear and tear stains/pet odors. 2) approx 7x7 black and white cow hide, eternal wear and tear stains/odors. Looking to get a quote for both. I would be dropping off and picking up. Thank you
Marsha P. on July 20, 2019 4:07:57pm
Carpet cleaning second floor 4 bedrooms , hall way , stairs. Monday July 22 anytime after 10:00 am Thank you
Susan T. on October 25, 2018 9:52:13am
i have a 11 X 13 wool rug that needs cleaning.
Stephanie C. on May 31, 2018 11:56:13am
We had a technician come out earlier this year to clean our sofa, chair and cushions. We had discussed cleaning our area rugs. We have three long hall runners and two large area rugs. Would like to have him come back out and give estimate on the prices for each as soon as possible and also would like to know if there are any discounts or coupons. Thank you!
Rebecca C. on October 13, 2017 9:22:44am
Need quote
Darlene P. on May 26, 2015 10:50:41am
Have approx 9x12 wool rug with pet stains. What would this cost me and how soon can you do it? Thanks!
Janice K. on February 24, 2014 9:35:32am
8X10, 7X6, 5X8- UNSURE OF SIZES,