Area Rug Cleaning With Free Pick Up & Delivery in Chico, TX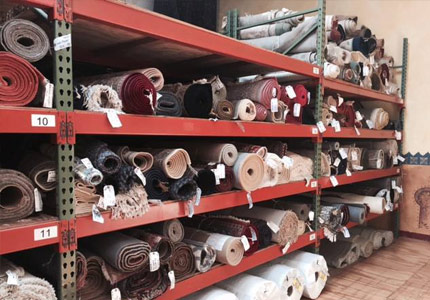 An area rug is simply a carpet, often much smaller than the dimensions of the room. Unlike wall-to-wall carpeting, which stretches across the entire room, area rugs come in a variety of sizes. There are area rugs for every taste from geometric patterns to irregular, organic shapes. There is also a huge variety of colors and textures. These make area rugs a great design fit for spaces of every shape and size. Many people use area rugs to help "tie a room together," instantly creating a focal point.
But like any other home decor item, area rugs need to be cleaned routinely to keep its beauty and charm alive. That is where Dalworth Rug Cleaning comes in to help.
We offer FREE rug inspections, quotes, and pickup and delivery along with these professional rug cleaning and preservation services in our Dallas-Fort Worth Metroplex facility:
Water and Mildew Solutions  
So if you have an area or oriental rug in your home which have not been washed for a while or you think requires professional treatment call us today at 817-318-6121 .
Advantages of Using an Area Rug in Your Chico Home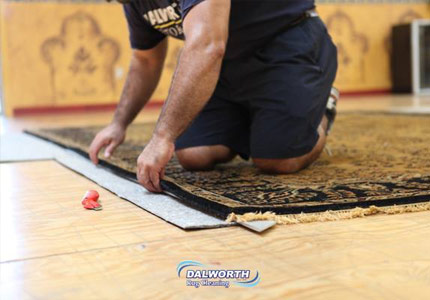 Make your space quieter: Rugs have a sound-dampening effect, which means that they help to reduce noise. That's a major bonus for families and pet owners especially for those who have downstairs neighbors! Plus, having a quieter, more tranquil space makes it easier for you to relax, recharge, study, read, and sleep.
Protect your floors from damage: Furniture, pet claws, and other sharp or heavy objects can gouge deep, unsightly scratches into your floors. Area rugs offer a simple, attractive solution.
Warm-up your space: You can heat your home more efficiently and affordably by using area rugs, which help to trap warmth and make your space feel cozier.
Types of Area Rugs Treated By Dalworth Rug Cleaning
We treat all kinds of Oriental and specialty area rugs for customers in Bridgeport, whether natural or synthetic. These include Oriental, Silk, Leather Shag, Sisal, Cowhide, Wool, Cotton, Jute, Sheepskin, Polyester, Nylon, Acrylic, Native American, Persian, Indian, Chinese, Afghan, Turkish, Moroccan, Portugal, Spanish area rugs, and many more.
So if you have an area or oriental rugs that need to be professionally cleaned, call the experts at 817-318-6121 or contact online.