Our premiere rug cleaning company covers the territory of the greater North Texas area. If your home or your business needs its Oriental or specialty rug cleaned,all you need to do is call and we'll come over to pick it up speedily.  We understand that a rug ties your room together and that there are different kinds of rugs to suit the look of your rooms. Our company employs a team of experts who can clean and fix Oriental, Navajo and any other rug made of different materials.
The best part of the deal is that we do rug pick-ups and deliveries for free. Please do not hesitate to call 817-318-6121. Our friendly staff will love to hear from you and help you. Trust us, we won't put your cleaning issue under the rug. We'll clean up the entire thing for you and bring your rug to you as good as new.
Customer Reviews from Euless
Blogs related to Euless, TX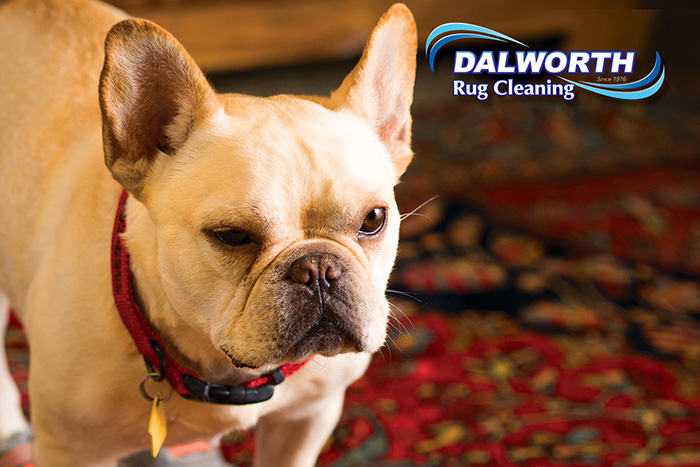 Dalworth Rug Cleaning Wag-n-Wash in Euless, TX
Saturday, November 5th from 9am to 1pm, come join us for the first Wag-n-Wash at Dalworth Rug Cleaning for fun for the whole family, INCLUDING your pets!
Estimate Request from Euless, TX
Cyndy L. on October 13, 2018 3:25:59pm
Need carpets cleaned
Lesa F. on September 19, 2018 3:25:37pm
I have a 8 xx 10 ft area rug that needs to be cleaned. It's a loop shag rug Can you please call me to have someone quote a price to clean it. Thank you, Lesa 972-854-3641
Martin K. on August 12, 2018 11:29:51am
I have a rug that needs to be professinionally cleaned, should I just drop it off anytime you are open? Thank you
Justin M. on July 2, 2018 2:05:33pm
Have a 8x10 rug that needs to be cleaned (quote). Thank you Justin
Amanda K. on May 23, 2018 9:51:56pm
Need to have a rug cleaned asap. Please call so I can get a quote.
Lela P. on March 31, 2018 12:28:23pm
Need to clean an 8x10 white shag rug
Andrea V. on November 28, 2017 10:40:34am
Need rug cleaned, has pet odor (urine), about 5' x 7'
Eye T. on September 8, 2017 10:27:38am
carpet cleaning for business
D H. on June 8, 2017 1:25:38pm
2 rugs
Gena E. on November 3, 2015 7:34:47am
have a 10x13 rug that needs cleaned and protected