Our premiere rug cleaning company covers the territory of the greater North Texas area. If your home or your business needs its Oriental or specialty rug cleaned,all you need to do is call and we'll come over to pick it up speedily.  We understand that a rug ties your room together and that there are different kinds of rugs to suit the look of your rooms. Our company employs a team of experts who can clean and fix Oriental, Navajo and any other rug made of different materials.
The best part of the deal is that we do rug pick-ups and deliveries for free. Please do not hesitate to call 817-318-6121. Our friendly staff will love to hear from you and help you. Trust us, we won't put your cleaning issue under the rug. We'll clean up the entire thing for you and bring your rug to you as good as new.
Customer Reviews from Euless
Blogs related to Euless, TX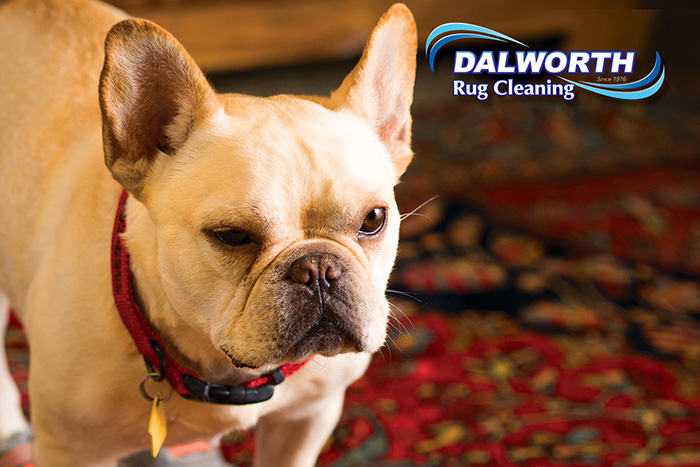 Dalworth Rug Cleaning Wag-n-Wash in Euless, TX
Saturday, November 5th from 9am to 1pm, come join us for the first Wag-n-Wash at Dalworth Rug Cleaning for fun for the whole family, INCLUDING your pets!
Estimate Request from Euless, TX
DEBORAH W. on April 25, 2020 9:32:45am
I have a 17 year old Oriental Area Rug needs it's first professional cleaning.
Sidonie E. on March 14, 2020 2:28:33pm
Hi, I would like to inquire about scheduling a cleaning for 5 rooms and a staircase.
Cam G. on January 30, 2020 9:36:27am
This is a test
Traci T. on December 27, 2019 12:07:00pm
Please provide a quote to clean a 10x13 and 8x10 rug. Thanks
Holly W. on December 8, 2019 3:02:57pm
I need carpets cleaned for 3 bedrooms stairs ( 13 steps) and top of stairs landing area. I would like this scheduled for next Saturday the 15th of December. There are areas to spot treat from the dog throwing up.
THATCHRINA B. on December 3, 2019 4:05:36pm
How much will it cost to clean 5*7 rug? I need to get rid of pet odor. Thank you.
Julianne T. on November 3, 2019 2:37:51pm
I sold my home in Euless earlier this month. There is a 5x8 (I think) took area rug that needs to be dry cleaned. It is in a climate controlled U-Haul Storage unit in Grapevine. I am in San Miguel de Allende getting my new residence set up here in Mexico before everything is shipped here. Do you have any pricing to quote on a dry cleaning process, or an alternative? The best way to reach me is by my email address or texting the 4500 I gave you. International's is way expensive until I have my phone service switched. Thank you.
Mary T. on October 12, 2019 5:43:47pm
I have a 5X7 rug needing cleaned..
Amber K. on July 3, 2019 12:57:42pm
I have a 10 x 12 rug, it was given to me so I don't really know anything about it. I just know that it needs to be cleaned. We are moving to town, so I would like to drop it off before we put it in our apartment.
Kris S. on June 3, 2019 7:13:18pm
Wine stain on wool area rug 70x111" last night. Blotted all that could be done and used oxy stain cleaner which helped. There has been enough other contributions from pets so it is time to get it professional cleaned. Also interested in 2 hall runners.