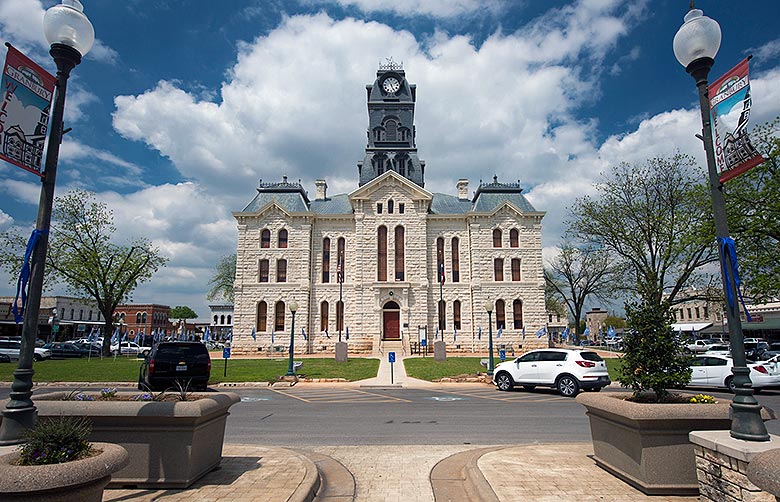 Area Rug Cleaning in Granbury, TX
Learn About Granbury, TX
Granbury is the county seat of Hood County and calls itself home to nearly 8,000 people. Founded in 1887, Granbury began as a humble log cabin court house. The city itself was named after Confederate general Hiram B. Granberry. Granbury is also rich in Texan history with stories of David Crockett's wife, Elizabeth, settling in Hood County, as well as the local legend of how John Wilkes Booth moved to the area under the alias of John St. Helen, a name taken from a historical store in the town square.
If you're looking for a reliable rug cleaning service provider within the Granbury, TX area, then look no further. Dalworth Rug Cleaning has got you covered for everything from cleaning services to repair and protection in Granbury.
Backed by nearly four decades of professional experience, we have helped out home and offices for all their rug cleaning needs. It doesn't matter what kind of stains or dirt need cleaning, we make use of the most modern and efficient cleaning techniques to ensure that your rug is returned to you looking as new as the day you bought it.
Professional Area Rug Cleaning Services in Granbury, TX
For those looking for professional cleaning services in Granbury, or within the greater Texas area, you can call us to get a free quotation of our services. Call us now at 817-318-6121 to get more information about our services in Granbury, TX. You can also reach us at our Contact Us page.
Customer Reviews from Granbury
Estimate Request from Granbury, TX
Sara M. on October 18, 2018 12:30:01pm
9x12 rug. Want thoroughly cleaned.
Mark G. on September 5, 2017 2:09:43pm
not a qualified lead
G. on January 16, 2017 12:20:31pm
11x15 cleaned and ffp
James S. on November 19, 2015 2:22:26pm
9 x 12 wool. Email only contact please.
Gary P. on September 28, 2015 7:19:47pm
Live in Granbury. Will bring rug to you. it is a China 52" X 80" and has cat urine smell in it. We hate to throw it out. Can you clean it or recommend someone who can?