Dirty Area Rug Cleaning in Boyd, TX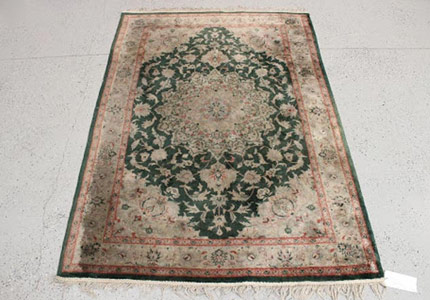 An unclean or dirty area rug can pose many health effects. Even if it appears clean, it might be hiding bacteria, microbes, and other irritants that can cause serious illnesses. Cleaning them at home might not help much. Because ordinary household cleaning products may not be able to get rid of all germs. That is why it is recommended that you get your area rug cleaned by professionals routinely or at least once a year.
Dalworth Rug Cleaning is a professional Oriental and specialty area rug cleaning company. We are a  part of the Dalworth family of brands that has served customers in Boyd, TX since 1976.  
We provide all kinds of Rug Cleaning, Repairs, Storage, Protection, Appraisal, Evaluation, and other customized and relevant services with free pick up and delivery in Boyd and throughout Northern Texas. All of our work is accompanied by the Dalworth Customer Satisfaction Guarantee.
Call us today at 817-318-6121 for a free estimate and inspection!
Health Effects of Unclean/Dirty Area Rugs
Respiratory Issues
Mold, pet hair, old skin, dust, and dirt can all get trapped in your rug. Daily activities such as walking or vacuuming can free these particles from the area rug and spread them into the air. This movement of pollutants can lead to respiratory issues such as coughing, asthma, and more.
Allergies
The same mold and dust mites that can inflame your lungs can also give you red eyes or a runny nose if you suffer from allergies. The buildup in your oriental rug can easily trigger an allergy attack or make your day-to-day life just a little more unpleasant.
Skin Irritation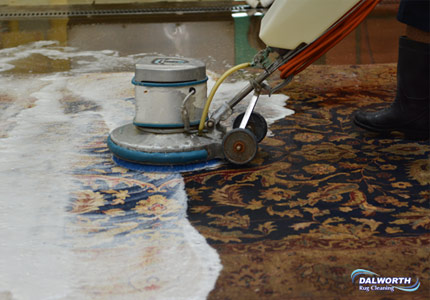 Itchy skin, rashes, athlete's foot, and eczema are all dirty rug dangers that can be triggered or made worse by dust mites in unclean area rugs.
Weakened Immune System
When you live in an unclean environment, your body has to work overtime to fight against bacteria and keep you healthy. So your immune system can start to get tired when you're living in a home where there's a buildup of germs and toxins in a dirty rug.
Pet Germs
If you have animals, keeping your rug clean is even more important for disease prevention. Animal Urine and feces can cause a host of issues in your area rug. From carrying bacteria to creating smells like ammonia that can cause nose and lung irritation, pet waste can be particularly dangerous for small children who are in frequent contact with dirty carpet. The dampness created by pet animals can also increase the risk of mold growth, so immediately treating affected areas is crucial.
Stomach Illness
The presence of mold can cause a variety of health issues, but the presence of mycotoxins cause severe stomach irritation and infection.
Mental Anguish
Along with physical illnesses, dirty rugs can also affect your mental health. Ridding your home of a flea infestation or taking care of a sick child is a lot of stress. Stress produces physical symptoms and leads to a weakened immune system.
So how do you protect yourself and your family against the health risks of dirty rugs? Get a reliable rug cleaning expert to do the job for you!
Why Choose Us To Clean Your Dirty Rug in Boyd
Our technicians are IICRC Certified. 
We are a The Clean Trust certified firm 
Our company has won the Angie's Super Service Award (2014)
We are an A+ rated BBB accredited business
We are a member of  the Carpet and Rug Institute (CRI)
FREE pick up and delivery
Customized Rug Cleaning Process
Budget-friendly packages
Custom-sized rug pad to prevent your rug from slipping to extend the life of your rug. 
Climate-controlled storage facility
Experience of cleaning thousands of natural and synthetic textile fibers in our specialized Dallas rug cleaning facility.
Service All 50 States.