Oriental And Area Rug Washing in Bluff Dale, TX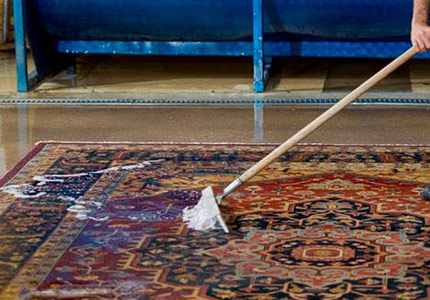 Choosing a rug for your home can be difficult. But what is tougher than buying a rug is cleaning it. Area rugs are heavy. What makes them heavier is when they are soaked in water to be washed. It is an impossible labor-intensive task if done at home where professional equipment is not available for lifting and cleaning. What's more frustrating is when after washing it does not produce the desired result. There remains a spot or in the worst scenario damages the material altogether. That is why it is wise to trust professionals to do the job.
Dalworth Rug Cleaning is a full-time professional Oriental and area rug cleaning service provider in Bluff Dale and other cities throughout the Dallas-Fort Worth Metroplex. Since 1976, we have provided local customers with superior products and services that include Rug Repairs, Rug Protection & Stain Repellent, Moth Repellent, Rug Storage, Custom Rug Pads, Pet Odor Removal, as well as Water & Mildew Solutions.
All our rug cleaning services come with FREE estimates, FREE pickup, FREE delivery, and  Dalworth Customer Satisfaction Guarantee.
So, for a complete rug washing solution call us today at 817-318-6121.  You can also get $25 off in each rug washing order till October 31st, 2020!
Types of Area Rugs in Bluff Dale
There are many factors to consider when selecting the perfect rug, one of the most important being material. Material affects a rug's feel, durability, and function. To find the perfect rug, it's important to pick the right material to suit your needs. Here is a list of some rug materials you can choose from to decorate your Bluff Dale home: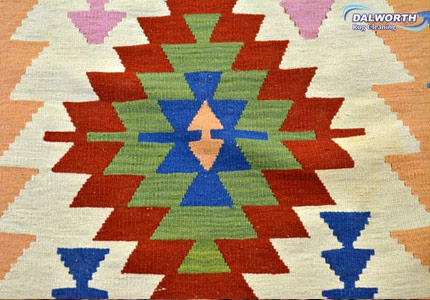 Natural fiber rugs:Natural fiber rugs last longer and release no harmful gasses into the environment over time. There are four types of natural rugs to choose from:
Wool rugs
Cotton rugs
Jute and sisal rugs
Silk and viscose rugs
Synthetic fiber rugs:With machine-made rugs, you have the ability to customize the size, colors, patterns, etc. With synthetic you have three choices:
Nylon rugs
Olefin rugs
Polyester rugs
Why Choose Us For Rug Washing in Bluff Dale, TX?
FREE pick up and delivery
Customized Rug Cleaning Process
Award-winning customer service
Budget-friendly packages
Custom-sized rug pad to prevent your rug from slipping to extend the life of your rug.
Climate-controlled storage facility
Experience of cleaning thousands of natural and synthetic textile fibers in our specialized Dallas rug cleaning facility.
Service All 50 States.
So if you are looking to have your rug professionally washed, repaired, protected, or stored contact us today at 817-318-6121 or online and our team will be there to pick up your rug in no time!