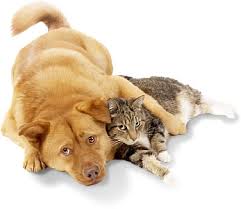 Pet odors may become noticeable because of pet accidents on area rugs. Unfortunately, pet urine can significantly damage rugs as well as the flooring underneath, if not professionally cleaned immediately. Pet urine permeates through the rug to the rug's foundation, rug pad, and then to the floor causing odors to linger. Pet urine weakens the backing of the rug as well as damages the floor. Repeated pet accidents can cause irreversible damage to your rug. 
Lingering Pet Smells
Not only does pet urine weaken, damage, bleach, bleed and stain area rugs, the odors of pet urine are also very hard to remove. The uric acid component of pet urine accounts for the lasting odor. Uric acid forms salts and crystals that bind to area rug fibers and are hard to clean and remove. As these crystals are exposed to water or moisture from the air, they continually release their odors. 
Cleaning Pet Accidents on Your Rug
In the event of a pet accident, remove any pet waste debris from your rug and then blot, not rub, the area gently with a clean white cotton towel. You may add a little water when blotting the soil, but beware of soaking the area with too much water as this can make the stain worse and cause water staining. Before any stains or odors have a chance to set, contact Dalworth Rug Cleaning to have your rug professionally cleaned. We can treat urine stains and odors, mildew damage and color correct dye bleeds.
Contact us today to speak with our friendly and knowledgeable staff. We will answer all of your rug cleaning questions, schedule a convenient time to pick up your rug, clean it at our climate-controlled facility and deliver it back to you in about 4-7 days. 
Rug Protection
Contact us today! Dalworth Rug Cleaning guarantees the removal of most tough pet odors and other challenging smells and guarantees the removal of most stains such as tough protein stains and pet wastes. After we clean your rug, we will seal and protect the surface of to resist stains and apply an insect deterrent application to repel moths, carpet beetles, and insect larvae.
Our entire rug cleaning and repair process includes restoring water damaged areas, and we can provide a custom-sized rug pad to prevent your rug from slipping to extend the life of your rug. If your area rug needs repairs ask us about our rug repairs. In most cases, repairs are more affordable than a new rug. Don't forget to ask us about our climate-controlled storage facility; we will properly roll and wrap your rug and store it until you are ready to have it delivered. We provide FREE pickup and delivery to your home or office in our Dallas-Fort Worth Metroplex service area.