How long will it take to get my rugs back?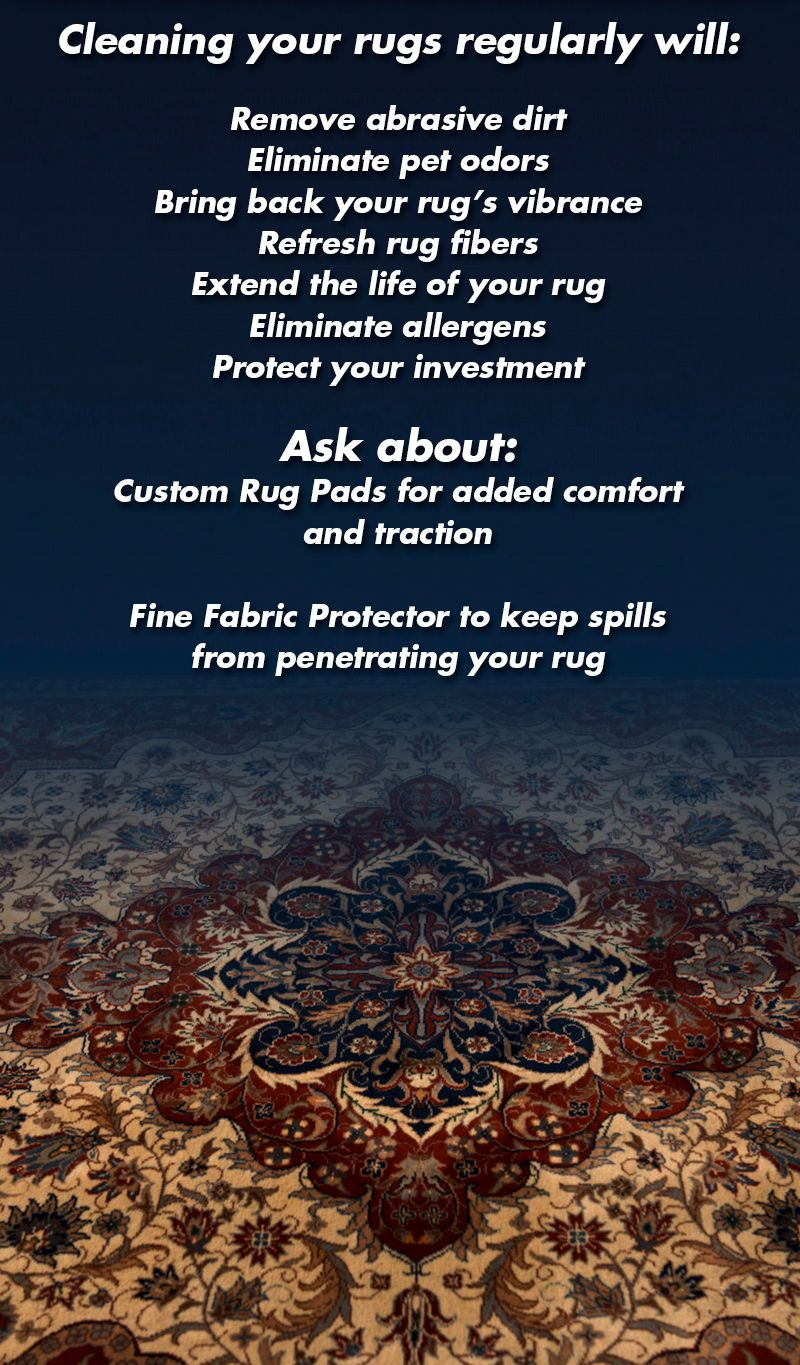 It takes between 4 to 7 business days, depending on the rug and the particular repair and cleaning being done. For your convenience, we will be happy to schedule a delivery date and time when we return your area rug.
Contact Dalworth Rug Cleaning for rug cleaning, repair, restoration and storage quotes. We clean all rugs at our dedicated rug cleaning and storage facility conveniently located in the Mid-Cities. We have streamlined our process, so we will have your rug cleaned and ready for delivery within about 4-7 days and can deliver it to your home or office in our Dallas-Fort Worth Metroplex service area. However, if you are remodeling or moving, we can store your rug until you are ready to have it delivered or shipped to you. We professionally wrap all rugs in acid-free paper and cover them with another layer of polypropylene for an added barrier of protection from water and insects.
Related Articles
Free Rug Pickup & Delivery in Dallas and Fort Worth
We offer FREE rug pickup and delivery to your home or office in the Dallas-Fort Worth Metroplex service area. We will exceed your rug cleaning expectations with our attention to detail, meticulous 10-step cleaning process and friendly customer service. We also service all 50 states and can professionally wrap and ship you rug anywhere in the United States. Contact us today, and ask us about all of our rug cleaning specials!