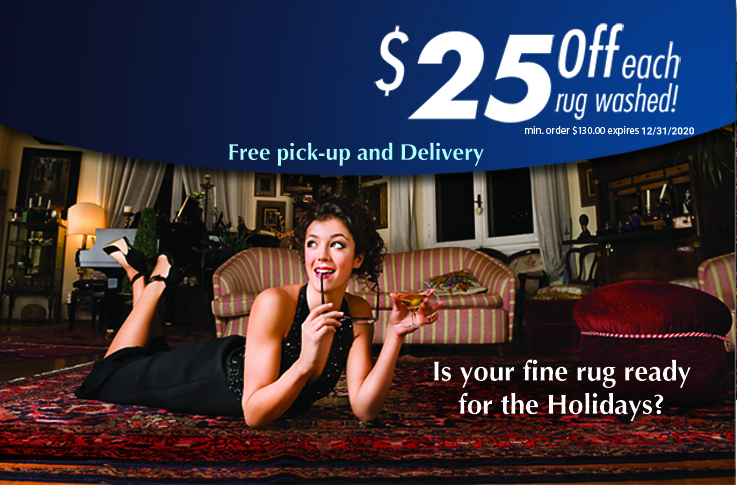 Types of Tufted Rugs & Rug Care in DFW
Most hand-tufted rugs are made in China and India. Although hand-tufted rugs are made of high quality wool and can resemble more expensive hand-knotted area rugs, they are made using a glue to apply the cotton or jute backing to the rug and require professional rug cleanings and care to extend the life of the rug.
You can own your hand-tufted rug for 20 years or more with regular rug cleanings and protective rug treatments from Dalworth Rug Cleaning. We take special care in our 10-Step Rug Cleaning Process to clean the fibers of your rug and protect the backing leaving your rug fresh, vibrant and clean just in time for the holiday season.
Contact us at 817-318-6121 to schedule a rug cleaning pickup time in our Dallas-Fort Worth service area.
Types of Tufted Rugs
Hand-tufted rugs are made by hand or by using a tufting gun to push loops of wool through a backing, which is then glued in place. If you don't want to pay the price for a hand knotted rug, then a tufted rug may be for you. But keep in mind professional regular cleanings are required to keep the glue from breaking down in the rug, which will cause it to wear out much sooner than with professional rug care. 
The most common types of tufted rugs are:
Tufted rugs made in China
Tufted rugs made in India
Custom-tufted rugs
Machine-tufted rugs
Contact us today to find out more about our rug care services to clean, repair and restore your rug. We offer FREE estimates and FREE pickup and delivery to customers in our Dallas-Fort Worth service area.
Rug Backing Repair
It's important to inspect your area rugs periodically for normal wear and tear and any rug damage to prevent more extensive and expensive rug repair and restoration costs. If you do spot damage or if the glue has broken down and the backing is coming off of your rug, contact Dalworth Rug Cleaning for rug repair services. We can replace old or worn-out backings on any of your tufted area rugs, hooked rugs or machine-made rugs to protect and maintain your area rug. A new rug backing will extend the life of your rug and help secure any rug tufts, knots, fringe or scrim. Ask us about our natural and synthetic rug backing materials.
Professional Wool Rug Cleaning
Natural wool area rugs have unique cleaning requirements that should be evaluated by Dalworth Rug Cleaning's professional area rug cleaners for optimal results. Wool rugs should be professionally cleaned every 12-18 months or when a spill or stain occurs.
Take the Hassle Out of Rug Cleaning
Dalworth Rug Cleaning uses a 10-step rug cleaning process to prevent color bleeds and to clean your rugs to your satisfaction. Give us a call to have Dalworth Rug Cleaning take care of all or your rug cleaning, repair and restoration needs. We will pick your rug up, clean it and return it to you within 4-7 business days. Contact us today, and we will take care of the rest!